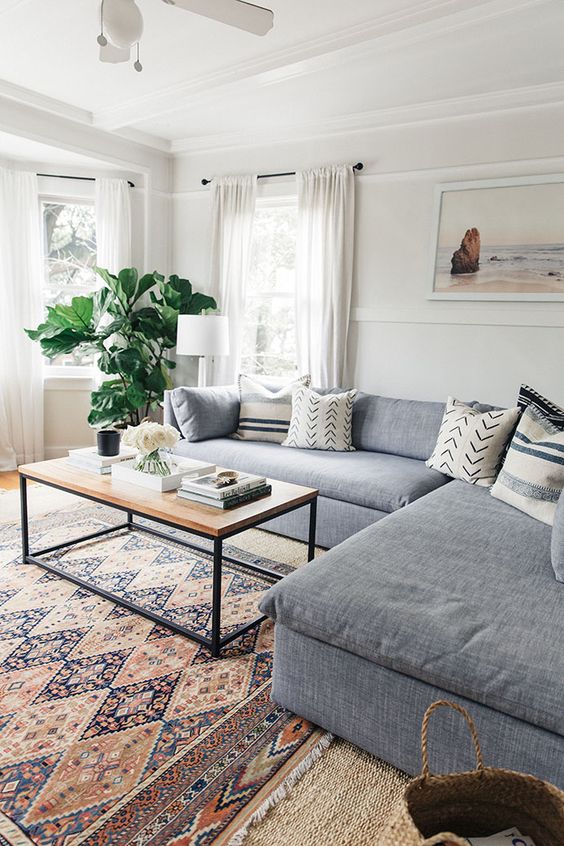 Gone are the days when people spent their entire lives in one house. A growing population of students who are moving out of their hometown and a changing landscape of opportunities for professionals due to mobile jobs, has made the global population more nomadic than ever before. In metropolitan cities where opportunities and aspirations are booming, renters have become a force to reckon with. But when you move to a rental place, there are restrictions on the changes you can do to the space – does that mean your "dream home" remains just an idea that you have let go of?
Well, not really, it's possible to create the aura of your rental place as though it were your own home! Find out how,
Colour to the rescue!
Most rentals come painted in plain white with the furnishings kept minimal and essentially function-based. Escape the monotony of a pre-decorated rented house and add whimsical splashes of color to infuse energy. If a paint job is against your lease agreement, fret not because removable wallpapers are at your rescue! You can go to the nearest decor store and check out hundreds of patterned, textured and colored wallpapers and pick the ones you like! You can use wallpaper behind kitchen tops for an effortless backsplash or cover a door with a crisp print to make it a stunning accent in your home! You can use sizzling strips of removable wallpapers or colorful decals to cover a beat-up wardrobe or add a fun element on drawer chests and cabinet fronts. Decals can also be used on walls to create interesting patterns. Make your living room and your bedroom the highlight with customised wallpapers that reflect your personality. And the best part is that you can create a personal space with zero risk or hassle!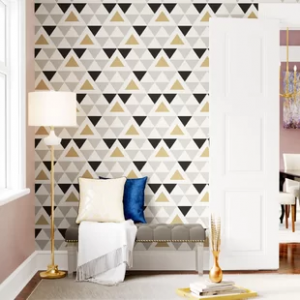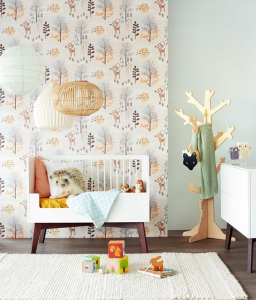 Stress over storage no more
Improving your rentals' storage capacity is easier than you think! If your new rented home has a conventional storage plan, we suggest using loose and quirky furniture like baskets, one-unit wall shelves and open cabinets for a storage first-aid! Invest in modular storage that can be disassembled or pertains to multi-purpose use! Take care of strewn clothes by using command wall hooks and small paraphernalia on minimal yet chic wireframes that can be installed/removed within minutes (and save you a lot of space). Add a distinct chest of drawers to your living area, as that is where you will entertain your guests and where you can showcase your selections. For the foyer area, add console that will match with the overall decor. And this is just the beginning of it!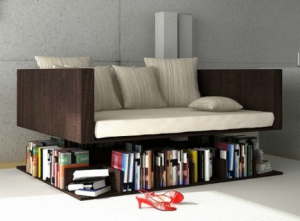 A brighter house makes a better home
As if the Plain-Jane walls weren't enough, a lot of renters find themselves in houses with outdated fixtures and typical lighting, which makes matters worse! Upgrade the lighting to make your home brighter without extensive renovations. A quick change of ambience and an effortless "mood" can be created using lamps and aesthetic lights! If your fixtures look worn out, take them out (don't lose them and fix them back when you move out) and replace them with chic pieces you like. Strip lighting is another effortless way to achieve an enchanting effect! Stick it on mirror edges for a dramatic vanity corner or use this versatile option to create a glow near the edges of cabinets, shelves or above your headboard- decorative lighting that would otherwise cost a bomb to pull off! Don't forget the evergreen floor lamp option that doesn't require any change to the walls, at the same time adds oodles of charm to your space with its ageless yellow light options.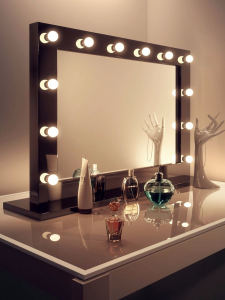 Quick and fixable furniture facelifts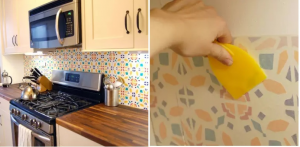 In the case of furnished apartments, the existing furniture might not complement your style but instead of purchasing new furniture, use wall paintings, decals or stencils to decorate boring old furniture. Your interiors should be decorated with elements of design that reveal your style. If your landlord's hand-me-downs are not lined with your style, beautiful artworks or posters are a life-saving hack! Additionally, contact paper is another easy option to consider – it is available in textures similar to wood, tile or even marble, so it can be used to give a new look to old, beat up cabinetry and table tops. When it comes to fussing over the right furniture, renters, in fact, have it better than ever before, with rental service businesses like Rentomojo or Renticle providing all kinds of furniture on rent. We understand your commitment issues!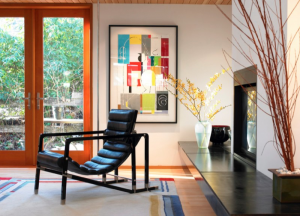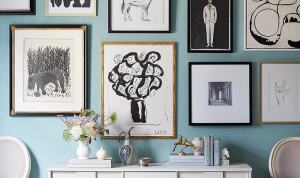 Fuss-free flooring
If your landlord passed on a home with worn down, dusty flooring but you can't rip it up, here's a quick solution for you. Bring home a sensational selection of rugs or carpets and place them around your home for a cozy, colorful and personalised feel. To instantly uplift a mundane apartment, carpets designed with block-print, applique, embroidered or dyed textiles add beauty to your floors without incurring the cost of extensive renovation. If the flooring is too crummy to cover with carpets, faux wood flooring or peel and stick vinyl tiles in a variety of designs will make your flooring go from ugh to ugh-mazing! Get in touch with us for vinyl tiles for a temporary fix that will serve you for a long time!
                                             
Decor sans drilling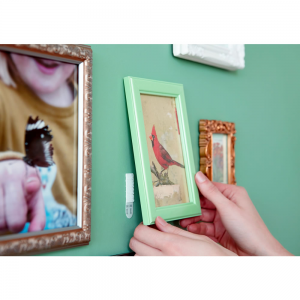 Prop frames and home accents on top of cabinets or side tables thus making them an exhibition of your creative finesse and a remarkable conversation starter! Bring home plants to add fresh energy – they also double up as pleasing decor accents indoor. Use mirrors to relieve spatial cramping. Include a mirror collage or a wall panel element in the foyer area as it will go very well with the overall theme of your home.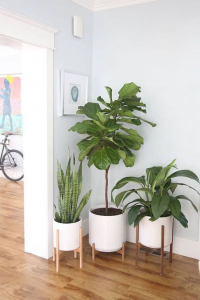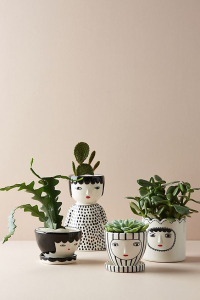 Use washi tape to fix lightweight props on the wall. Unlike tapes with a tackier adhesive, washi tape is easy to remove without chipping the paint. You can use old saris with marvelous designs  and crisp colors as or table top runners or curtains/blinds for a liberal dose of color. A colorful window dressing also turns into a decorative detail in tired looking rental homes. Add color on your furniture, paint stools, experiment with decal stickers on the wardrobe (decorative washi tapes work here too), buy multipurpose furniture that is versatile through years of usage and changes. Use strong Frame hanging strips for photographs or artwork. For large pieces on the wall, go for adhesive command wall hooks  or wire frames which are really pocket-friendly solutions.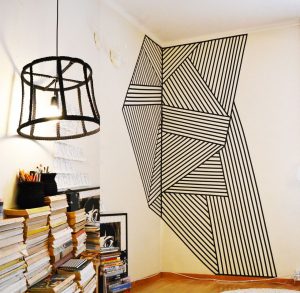 The advantage for renters is that decor changes are a consistent part of their life, putting an old life in boxes and making a warm, inviting home from a strange new house. Use memorabilia from your eclectic experiences and fun journeys in your new home. Not to forget, use these quick and reversible tips to leave your rented apartment better than you found it!