Freshen up rooms to be brighter, lighter and fresher! For it's Summer that's approaching! When temperatures can get you hunting for relief, easy and more space, get your essentials right with a balance of what's new from International trends. Consider these 10 tips before you re-decor.
1) De-Clutter
Idea is to create more space. Rearrange heavy furnitures towards the walls. Furnish the center area with a easy on eye, lightweight rug. You may also experiment with mats woven of natural materials such as jute, palm leaves. Pair it up with floor cushions and spend a laid back sunday on floor. Replace huge wall paintings with sleek mirrors. They reflect light and brighten up the room causing a palatial spacious feeling.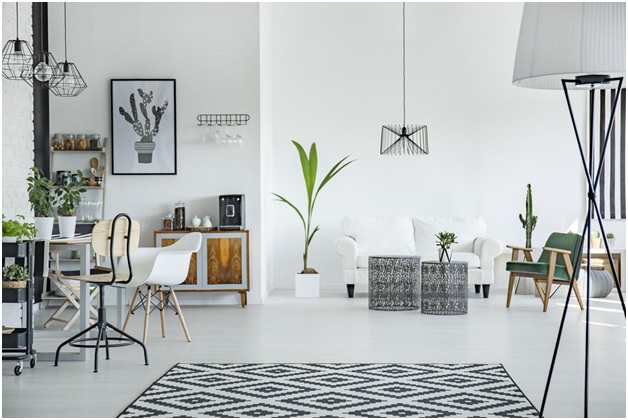 2) Praise the Pastels
When deciding on colour palette, settle for a softer palette. Let your walls speak of soft interpretations of natural elements. Softer tones can also read as neutrals in a space; making them seem spacious and gracious. Light pinks may transcend to nudes and creams, while lilacs come off like misty grays. Whites are for win forever. Consider breezy and fluid wall papers with no stark and busy motifs or patterns. Love your space and make it roomy to accommodate more light and air. Like a bouquet of flowers, assemble collectibles, upholstery and furnitures in sync with the overall palette and soak yourself in pastel relief.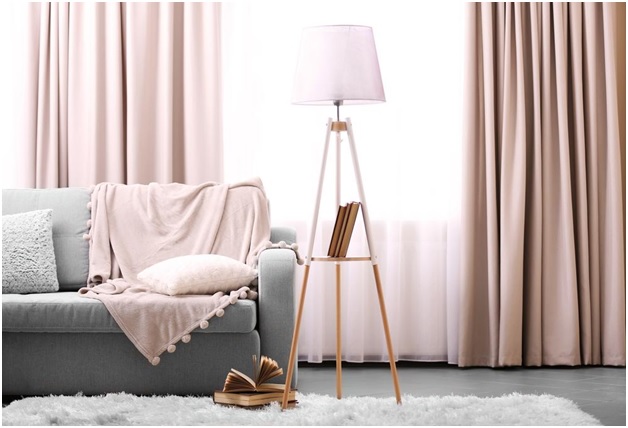 3) Concentrate on the curtains
Check double layered curtains off your list. Combine a darker fabric choice for the outer and lighter (probably translucent) fabric choice for the inner, creating a sheer elegance in the morning breeze. And just as the sun rises, rescue yourself to a softly lit room with your Air conditioners on.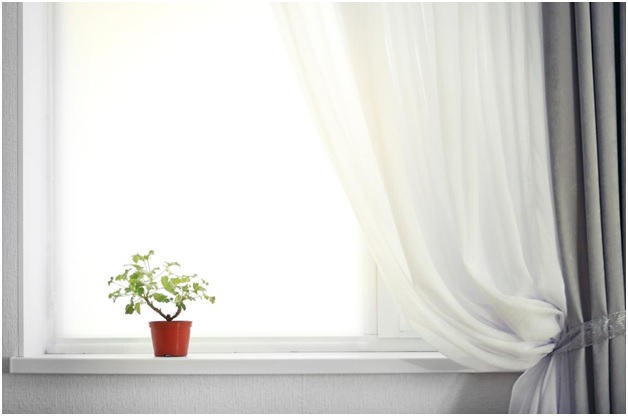 4) Change Upholstery
While you prefer cottons this summer, your upholstery wishes for the same too! Sooth your eyes with cotton upholstery with bright motifs. Refrain from shopping for any material or colour that look heavy and jazzy. Master the art of managing space, light, air and textures.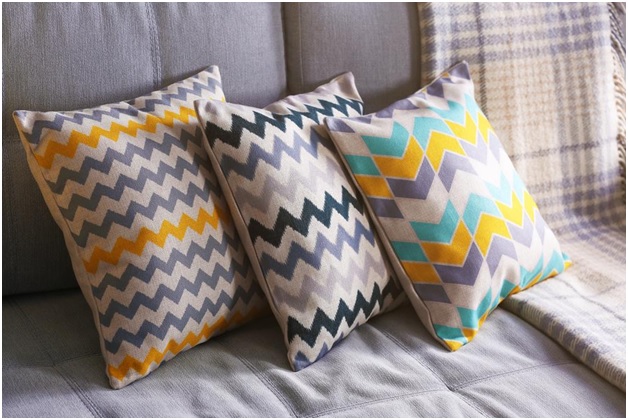 5) Green is great!
Inside the house, find the simplest way to freshen up rooms with simpler arrangements of greens. As simple as a leaf in glass vase. While bright and beautiful flowers can look tempting, keep it minimal with thoughtful mixing among potted plants and bouquets. Relocate heavy pots to the outdoors. They are great areas for filler pots with alternating plants among the blooms, ornamentals and medicinal.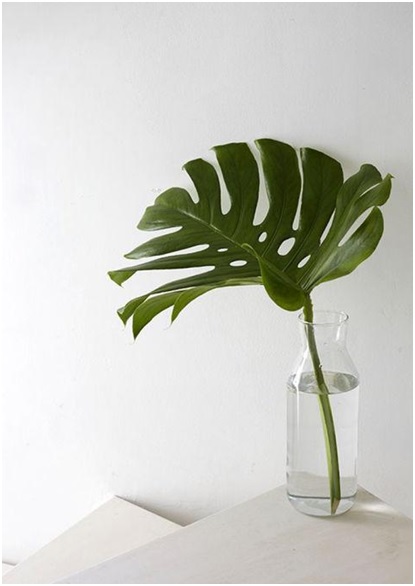 6) Bright Backdrops
Embrace a bright wall to be the focal of any room. Let your guests take a double look the bright side of your otherwise softer summer palette. You may also desire to display a cheerful painting or flower pots racked up. Make sure you avoid wintery and dark colours. Replace vintage and antique pieces with fun posters. This will echo cheer and summer happiness.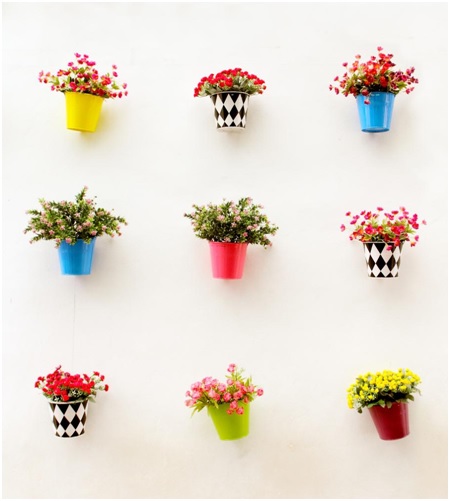 7) Surprise: Look up!
Just as when you redecorate the floors and walls to be spacious, consider softer wallpapers for ceilings. "This element of surprise is quite an experiment" says Namitha, Creative Design lead at Atom Interiors, Bangalore. She adds "They are fun too, and bring in an eclectic mix and surprise!" Reverse your ceiling texture with that of the floor and walls. If you wish to keep the ceilings a highlight, keep the wall and floor textures minimal.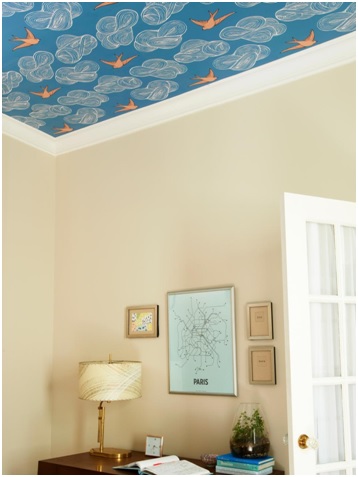 8) Scent your space
Relook at fresh scents, such as citrus, lemongrass and tea tree for the mornings while, lavender, sandal and musk for the evenings. With temperatures rising, make sure you scent corners and keep the scent light and not over strong.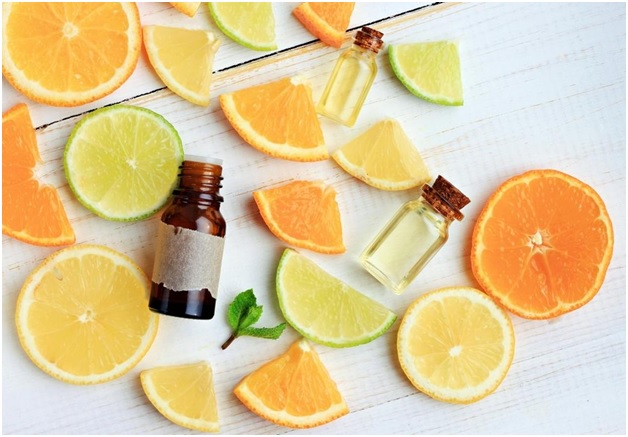 9) Balcony retreat
Ditch heavy chairs and sit out sofa. Try a hammock in your balcony or sit out areas. Line up a bamboo bar cart with your favourites and instantly turn your Balcony resort ready. Throw in a lightweight linens and cushions to thoroughly enjoy the night. For people who do not have balconies you can try a hammock in the indoors too!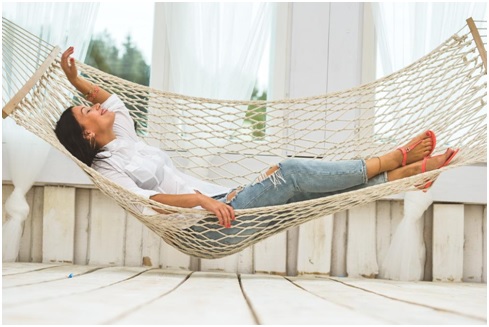 10) Uplift utility area
Keep your utility areas clean, dry and damp free. Reduce floor occupancy space and use wall areas that don't need glamour to stack up laundry bags and cleaning materials. Further, instead of making expensive shelves, use pipes, screwed onto the wall at minimum of 3 – 5 inches away. You can now hang your baskets and other agents using S hooks.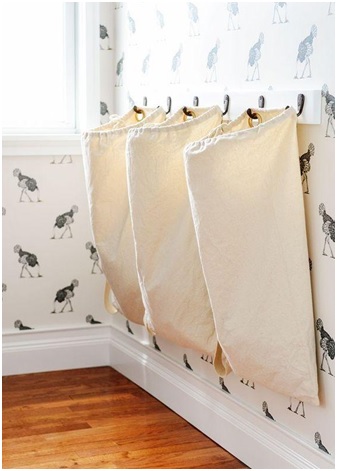 Call us for a free consultation today at
94814 94815