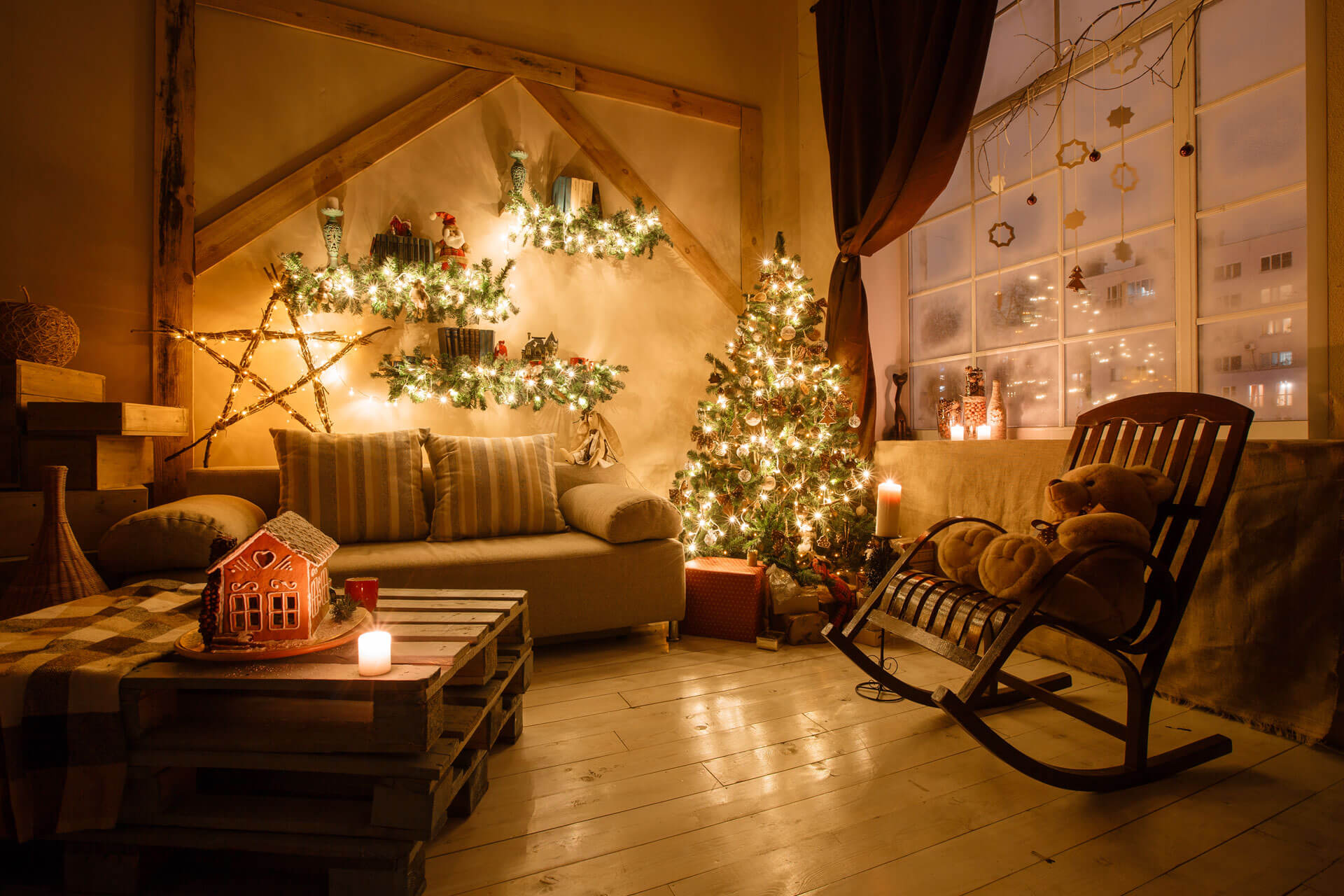 Christmas is the time of lights and decorations. This read is just for people who want to make the best decoration just from things you have at home.
Here we are going to share you some of the best, easy and affordable ideas to decorate your home

1) Candle decoration for shine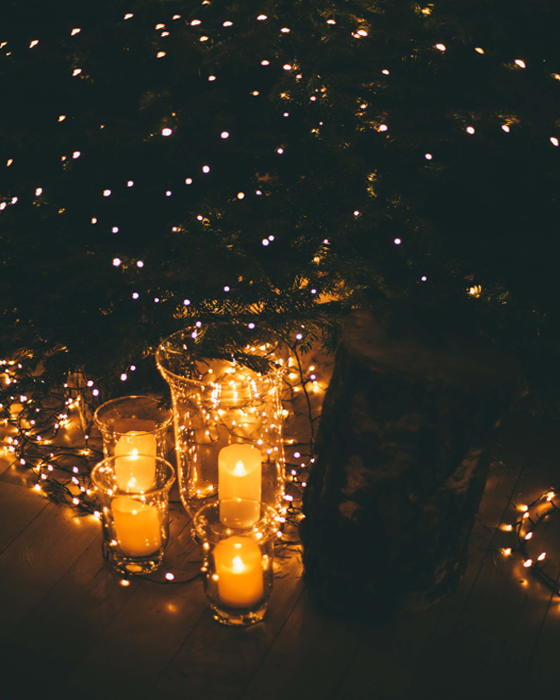 Give your home a sparkling look by decorative candles. A candle provides brightness to our home and it is a symbol of new hope for the coming year. Now how to decorate candles?
DIY tips for decorating candles
One can print the candle through stamp or can use a different color which is very simple but yet the best method to decorate a candle.
The second one of the easiest way to decorate your candle is use pushpins, yeah It will take less time also and not at all expensive.
One can liquefy the different crayons on a candle, however here you need to take care of yourself and always put a paper below candle.
We can also put all candle together and tie them with ribbon and put it in candle stand.
2) Wine Glasses for decorations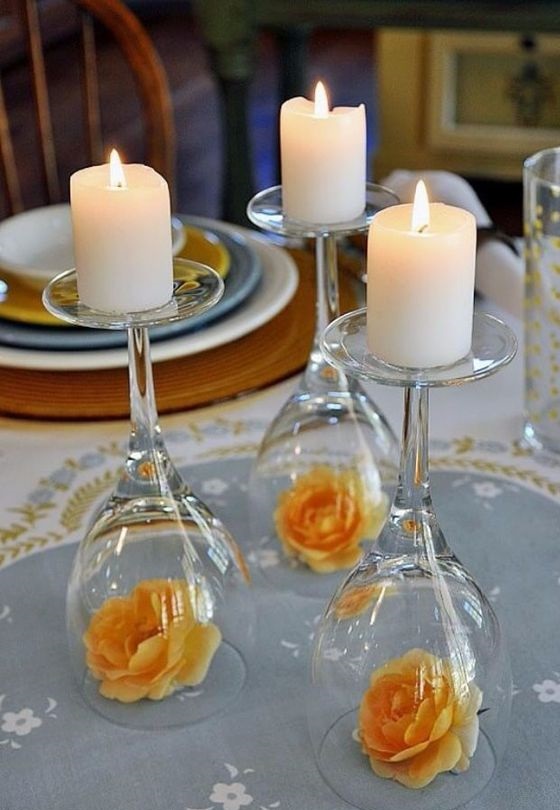 Wine glasses a decoration item? Yes, we can use wine glasses for decoration on our dining table. For these, you don't need the expense and a lot more time. Please look below.
DIY for decorating wine glasses

For the decoration, one need candles, wine glasses, and green leaves. After that invert that wine glass put the candles on the top and green leaves inside the glass that's it. Simple Isn't it.
Now if you don't have cranberries and green leaves than you can use different flowers. Put flower inside the wine glass and candle at the top.
3) Use the glass jar for decoration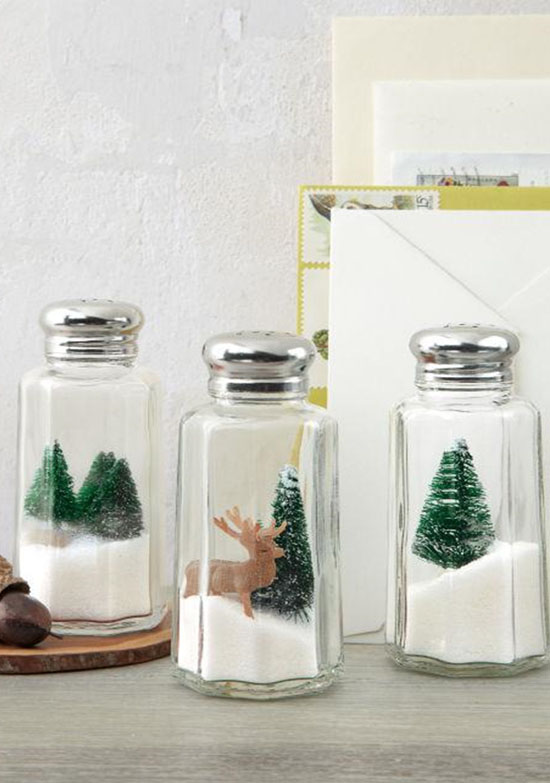 One can use their jars for decoration. For that, you require 3 to 4 jars, one garland, and ornaments.

DIY for decorating jar
First, put the ornaments and tinsels in all glass jars
After that, you need to compile them into pyramid shape, and then cover those jars with beautiful red ribbon, tinsels or garland
4) Decorated frames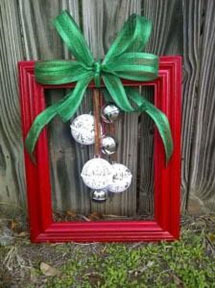 A photo frame is always available in our home. We can use this photo frame for our decoration. Let's see how.
DIY for photo frame decoration
Here you need some ornaments like balls, stars etc., and one old photo frame.
Here we need to tie these ornaments on photo frame and we can use tinsels also on the top. If the photo frame is of dull color then paint it red.
5) Usage of these ornaments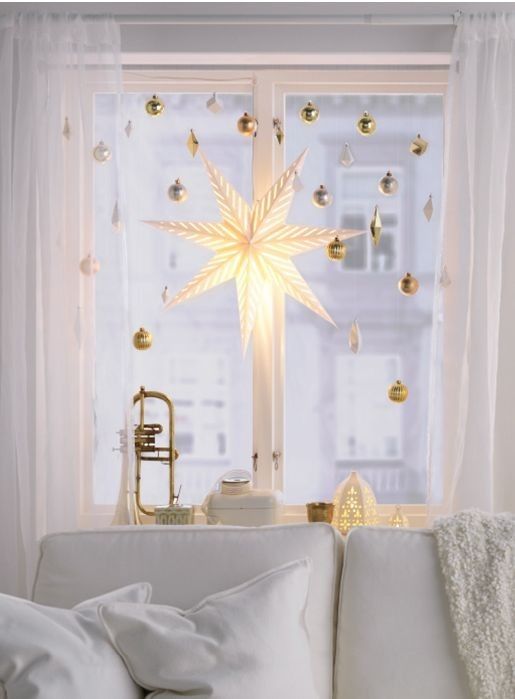 In this Christmas, if you don't want to spend too much, then purchase these ornaments like decorative stars, balls, small Christmas tree, deer toy, tinsels etc. as they are available in Indian market with affordable price. Tie them in your windows, doors etc.

6) Usage of bulb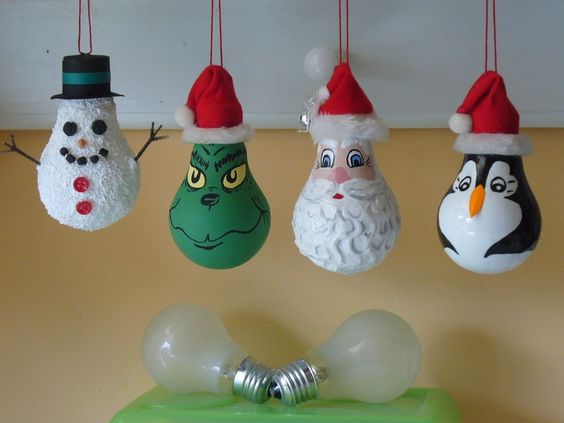 We can use the bulb for Christmas decoration, let's see how.

DIY for Bulb decoration
To make this we need some bulbs, crafts, colors, and ribbon
First, we need to paint that bulb in whatever way you want like one can make snowman from bulb
Then for snowman put the small craft on the bulb and draw eyes and nose on the bulb. That's it. However one can use more creativity here, but this is just simple and fast way for the beginners.
Call us for a free consultation today at
94814 94815