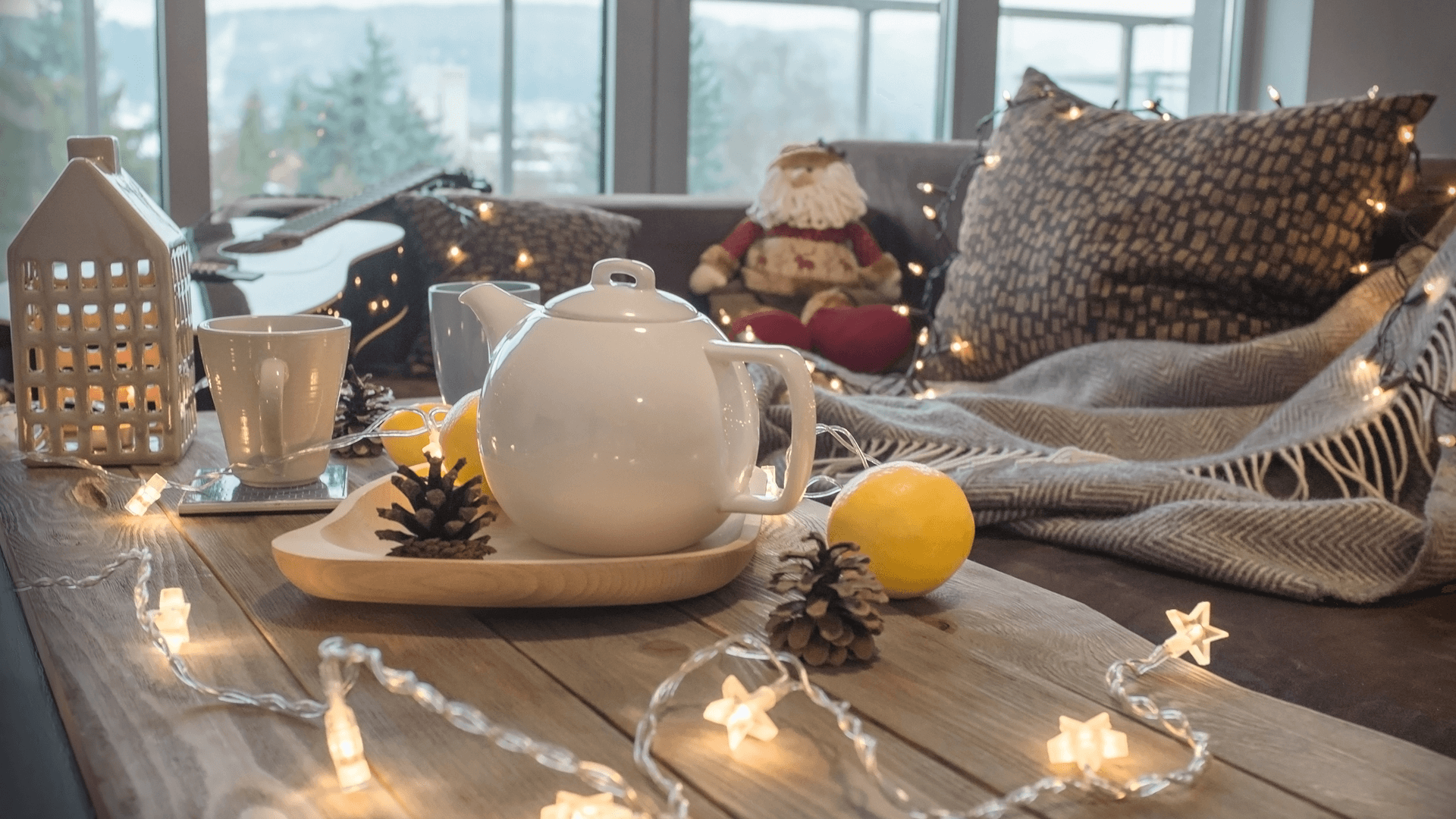 We have just got the habit of writing 2017 in our dates and December is already here. December brings with itself the chill of winters and the festive vibes of Christmas! The streets are filled with lighting, sweet carols, and delicious food to prepare for the jovial mood. The best part and the tiring one, about Christmas, is the decoration of your place. There are tons of ideas and sparkling decoration stuff like bells, balls, hangings, stars and the mighty Christmas tree! After all, everything is merry about Christmas. So here are some of the best ways to enchant your place this Christmas
1) LIGHT THE HOLY NIGHT
Nothing beats the glowing entry and the shining doorway. Christmas is all about the jubilant nights where everyone is out to celebrate and sing. You can do the lighting in the native style with covering the door, the bushes or outdoor plants and the fence. However, if you have the liberty of space, then you can light the whole place in the shape of reindeers, trees, stars. Placing lanterns along the way in will bring a charm.

2) JOY TO THE GUESTS
There is nothing better than giving a treat to your guests by hanging a basket of goods on the door. You can put a basket of Christmas ornaments like candles, candies, small bells or a giant star. One way to go traditional is by hanging stockings filled with gifts for the guests.

3) THE THREE KINGS: DOOR, WINDOWS AND PORCH

Each of them can be decorated with lights, wreaths, garlands and glitter. You can put a festive sign on or near the door to spark up the festivities. The windows can be decorated with garlands and plants to reflect the red and green of Christmas. You can put light up the porch to enhance the entry and other decorations.
4) GLORIOUS CUT OUTS
It's time to put in a little more effort and shine in the neighborhood. One of the best ways for outdoor décor is placing cutouts of reindeers, the shed, shepherds, etc. This will make your décor more meaningful and celebrate the true spirit of Christmas. You can even build an artificial sled and have some real fun.

5) A SNOWY BONANZA

It is great to have a theme-styled decoration and what is better than to keep it snowing! You can place all your decorations with the snowy effect especially if does not snow in your area. Paper snowflakes can be put on the windows and a little white powder to be put on other stuff like the tree and the wreath to give the effect. Do you want to build a snowman? It will be one of the best exhibits for the theme.
The best time of the year is around the corner. If you haven't started on the décor yet then rush! Let this Christmas bring lots of joy and blessings. Enchant your home with gleeful outdoor decoration and light up other people lives too!

Call us for a free consultation today at
94814 94815