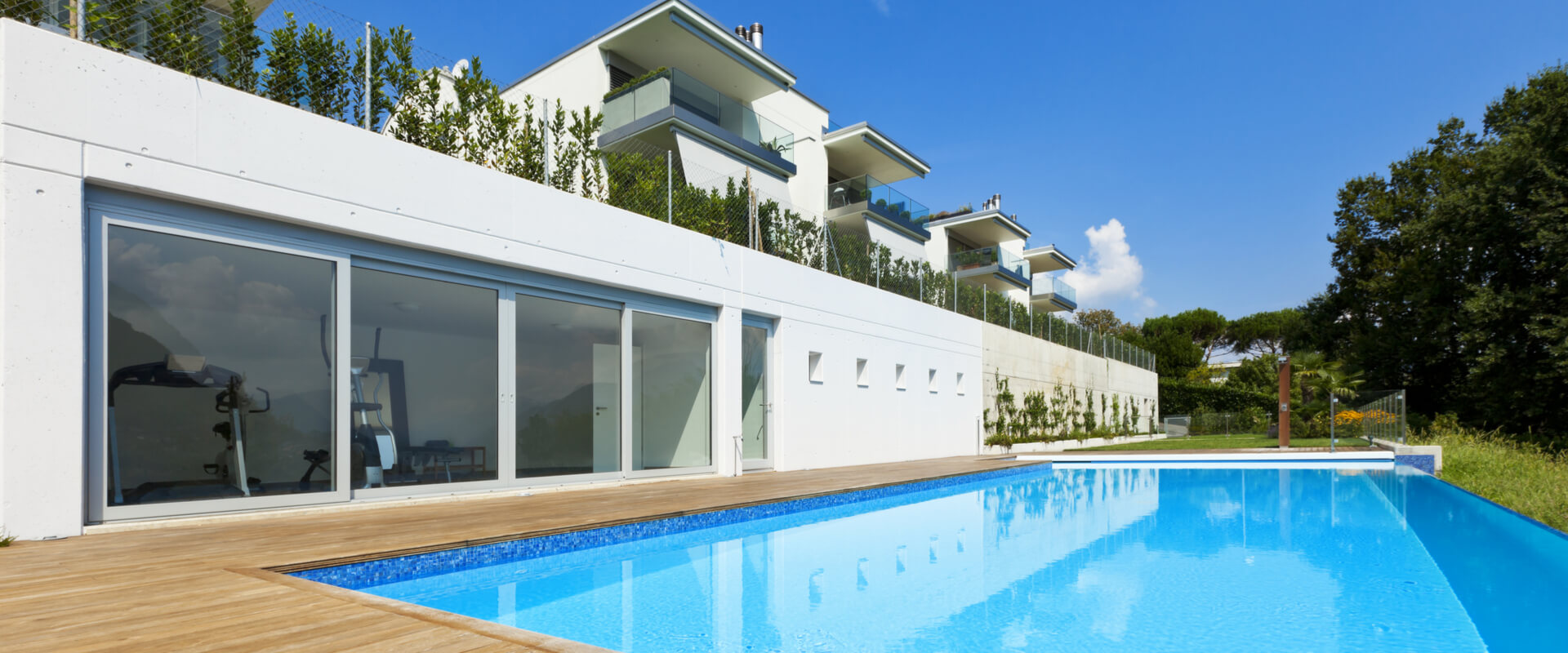 Take a sit-back for a look intoThere is no denying that designer swimming pools are the most celebrated extravagance for a house. Spruce up your outdoor space by adding personality to it with exquisite pool designs. Without any further ado, let's dive into the current trending pool designs: the top 11 sofa styles to add onto your interior decor:
MOSAIC TILE PATTERNS:
Pictures at infinity pools are amongst the latest social media trends on Instagram. It is a technical alteration made to the edge of the pool to project an illusion of merging with the horizon. The mirage point created through the lowered lip onto which the water overflows and joins the regular edge. The next trend forecast for infinity pools are Knife-edge pools, which are similar but have impressive multiple edges overflowing.
INFINITE EDGE:
Quilted or tufted and mostly clad in leather, chesterfield sofas are a classic amongst sofa styles. Some have the quilted pattern only on the back and arm rests, whilst some have it extending into the seating area as well.
LOUNGING LEDGES:
Dreamy as they get, lounge ledge make excellent additions to your pool game. Best placed at the shallow edge of your pool, usually 1 feet water depth, they are ideal for relaxation and sunbathing. With water lapping across the ledge when you're barely submerged, they act as multipurpose expressive designs.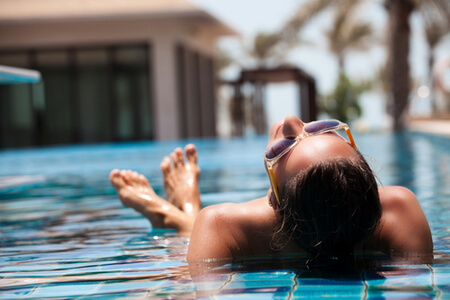 NATURAL LIGHTING:
Indoor pools need elements like skylights, windows and sliding doors to let in natural lighting. Whereas, with outdoor pools, you can go all out with illuminating the pathway to the pool, thereby adding a glam quotient to both the main pool and its surroundings. The right choice of lights for underwater can help you control the water temperature. Outdoor down lights for patio are ideal for creating an ideal ambience for the veranda area around the pool. Taking this one step further would be using fire bowls or fire bowls around the corners around the pool creating a yin-yang effect with water and fire elements.
WATERFALL EFFECTS:
Bringing in fluidity and movement to outdoor spaces through water features is a modern yet natural uptake on décor. The sounds and visuals of waterfall, rain walls and fountains soothe the mind and project an overall calming effect. Though this is an old concept, the modern take on it can really emphasis on bringing natural design elements into the house.
INBUILT SPAS:
Spas within a custom pool have a multipurpose as they bring in luxury and comfort into the swimming pool. The third functionality of the spas is bringing texture and pattern to the water instead of the usual still waters.
HEATING AND COOLING SYSTEMS:
Pool heating has been around for a good while but the current options available in the market are epitomes of sophistication. Heat pumps come along with cooling functions to manage the water temperature during hot sunny days. Ecological solutions which use solar and geothermal energy are amongst the new luxury options available for minimal impact on environment.
Celebrate summers by smartening up your swimming pool with these styles and many such. For more exclusive ideas and catalogue viewing, contact Atom Interiors.
Call us for a free consultation today at
94814 94815