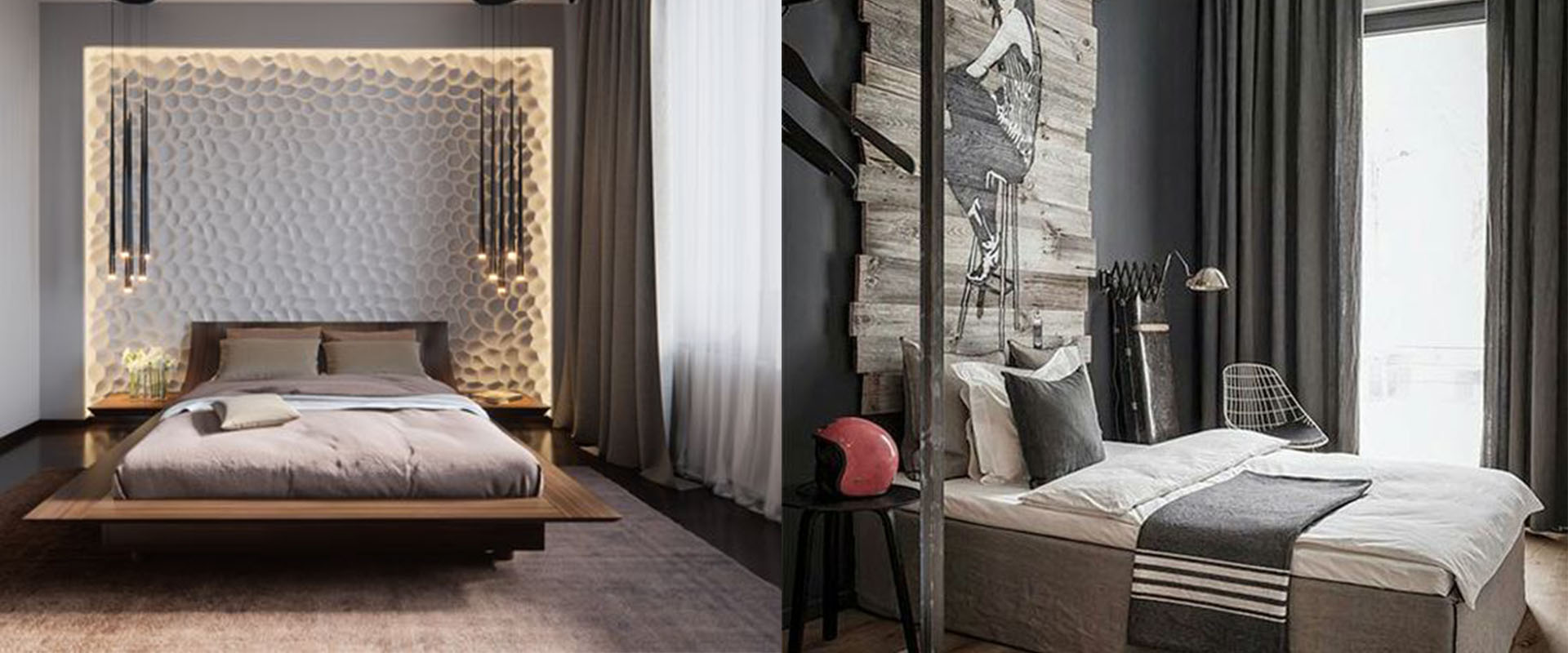 There is a lot of fun that can be had, where interior designing is concerned. Not only are there hundreds of options and style statements to choose from, but there is also a lot of opportunities to let your imagination and creativity run free. There is a common misconception that interior designing is only limited to walls, floors, color schemes and kitchens. Although there is certainly a lot of decisions and choices to be made where all the aforementioned things are concerned, interior designing is certainly not all about them.
Interior designing should be done according to the homeowner's as well as their family's personality traits and keeping their comforts in mind. This is the most basic principle followed by every successful interior designer in the industry- after all, comfort brings beauty!
In this article, we will be talking about one of the seemingly minute details generally included in the interior design of bedrooms, however, we guarantee that here you will realize what such a minute detail can do to the whole theme of the design!
This article talks about Headboard designs, for the most important and often dominating piece of furniture in a bedroom- the bed. The newest trends in the industry revolve around abstract and interesting pieces of design that not only make your headboard interesting but also another focal point in the bedroom design. Trust us, you will definitely love these.
1. Wood Paneled and Eco-friendly
This one is a classic design. The wall covered with rustic teakwood panels, designed either horizontally or vertically, add to the sensual mood of the bedroom while giving it a 'one with nature' look. You can also amp up the natural look with some houseplants cozying up next to it or even hung up near it.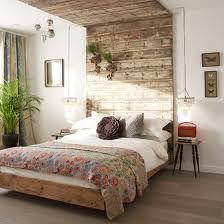 2. Tall, Dark and Handsome
Another sensual look for the bedroom is this tall, dark and handsomely awesome wall headboard, with smooth oak paneling giving it a beautiful finish. The design not only gives your bedroom another focal point but also creates the illusion of more space. This way, you get to position your bed in the middle of the room, as well, without it seeming in the way!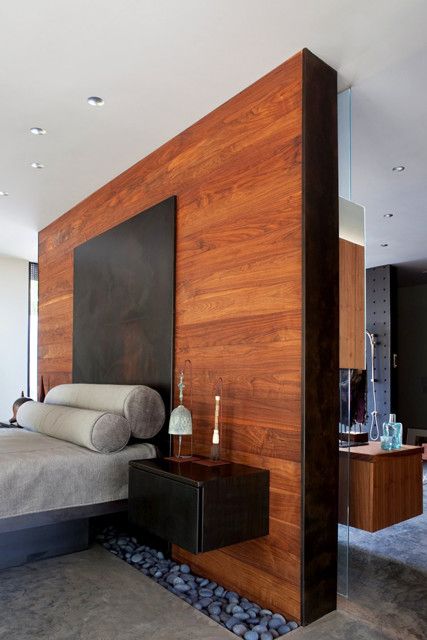 3. Antique and Showy
Another way to go where headboard designs are concerned is down the antique road. It is a misconception that antiques can only look good on bookshelves or on the living room walls. An antique structure built right into a tall headboard not only makes the bed look imposing and beautifully welcoming but also gives your bedroom a whole new theme, without you needing to change anything else.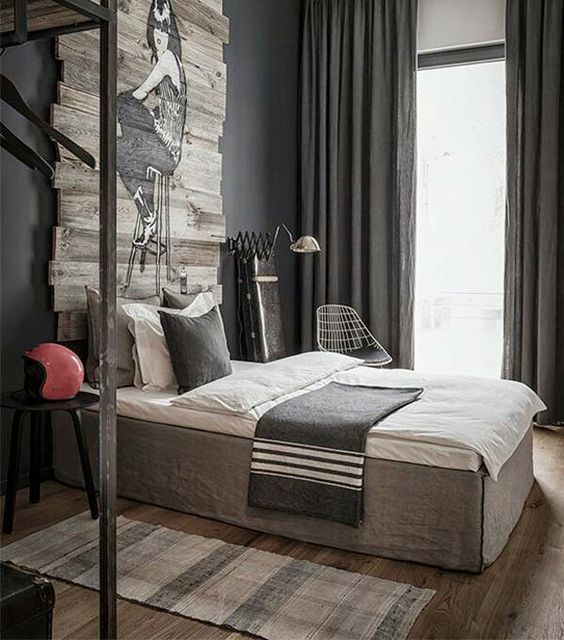 4. Light it up!
Another beautiful design that is trending when it is headboard designs that we are talking about, is the ones that use light as a design factor. These headboards are basically a part of the wall in front of which the bed is set, and are a little inset of the wall. The design includes glass and light, making it an exceptional setting for romance in your bedroom!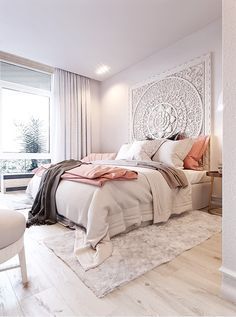 5. Light and Geometry!
Although we have talked about wood panels and glass headboards, another design that is all the rage right now is the geometrical one. Logs or panels of rectangular or a shape of your choice extending from the back of your bed to the ceiling, along with the wall, and culminating in a lit end above the bed is a very popular choice for bedroom design and headboards. And the best part is, there is a ton of room for improvisation!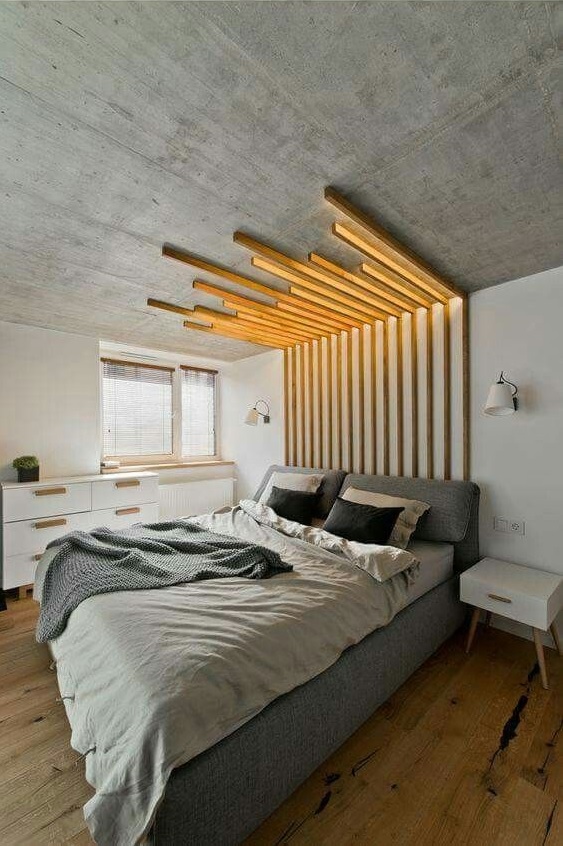 Now that you have seen some of the best headboard ideas, we are sure you cannot wait to go and explore every idea out there to ramp up your bedroom décor! Go on then, what are you waiting for, your awesome headboard design awaits you!
Call us for a free consultation today at
94814 94815