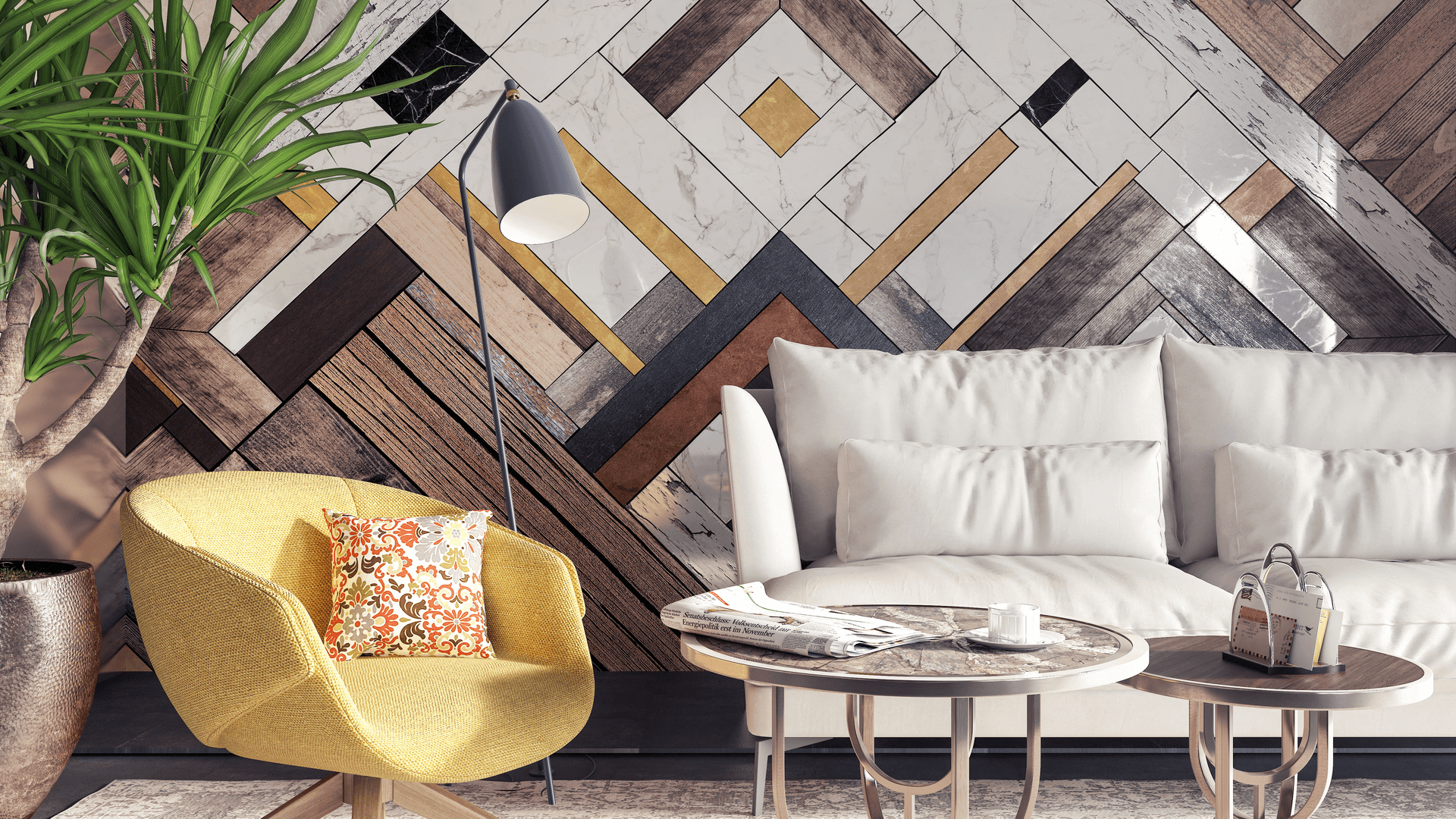 Sight plays an important role in influencing our mood. Walls that suit the occasion and place perfectly are indeed a treat to the eyes. Time now to pamper yourself with 10 Accent walls we love!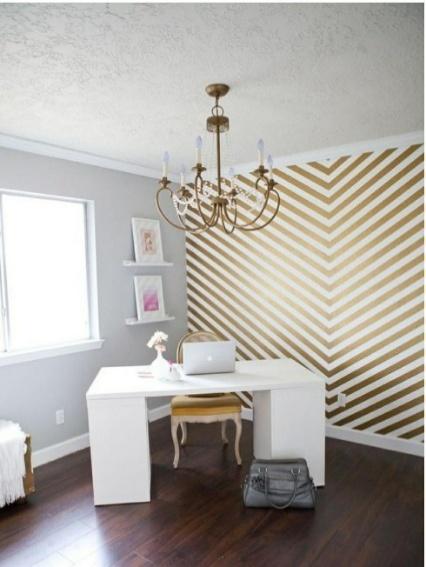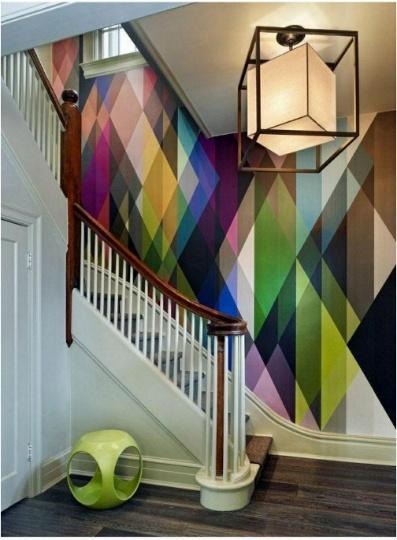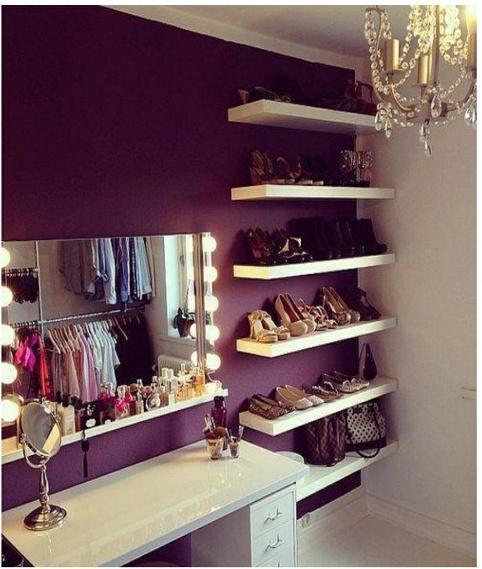 1. A dash of rich gold and white pattern with an elegant chandelier to appeal to your royal façade. The perfect one for your workplace with a blend of professional and artistic style.
2. Ditch the boring staircases and add some colours to the routine. A play of colours that will not fail to put you amidst it's tantalizing spell.
3. Looking for the perfect way to make your open wardrobe look more organized? Why not try this velvet purple accent wall look that will definitely grab everyone's attention for good.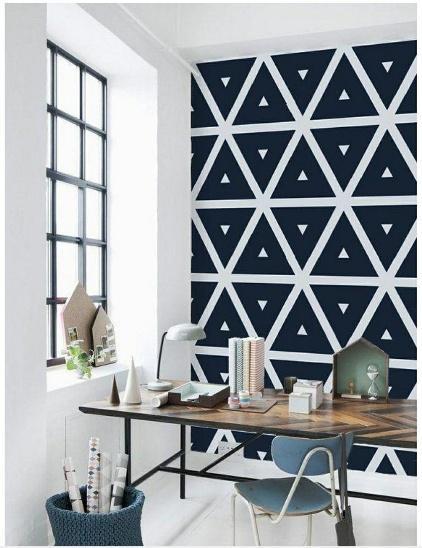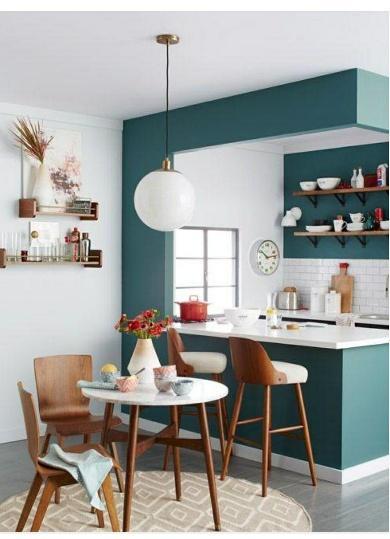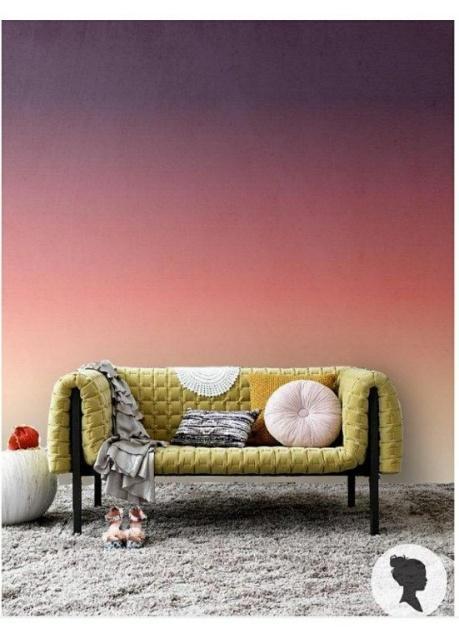 4. This one is for those for who don't want too many colours and also don't prefer just one boring colour as well. A symmetry of black triangles to leave the onlookers lost amidst it's perfect beauty. Sounds cool, doesn't it?
5. Go vintage with this soft royal green touch to your kitchen and dining. Just the right amount of colour to make sure you never go out of class. Match it with these high dining furniture to make sure it suits the look.
6. "Sunsets are a proof that endings can be beautiful too". This sunset hue is the best look to add beauty to your guest room. Why feel away from nature when our accent walls can bring their hues to your home.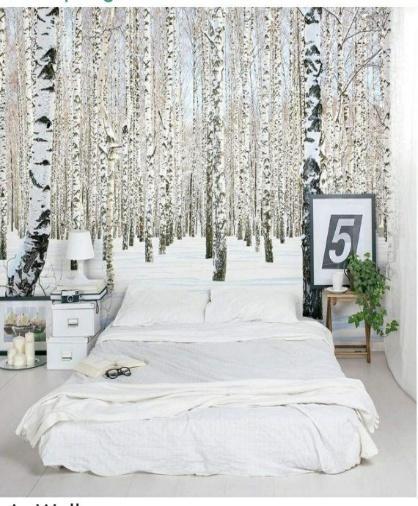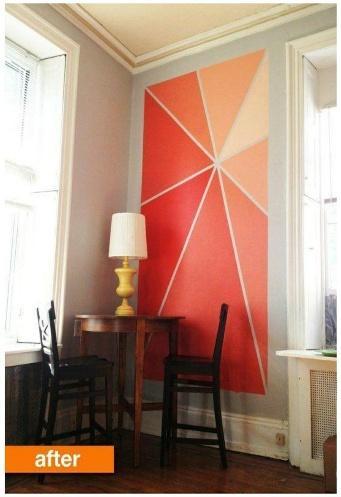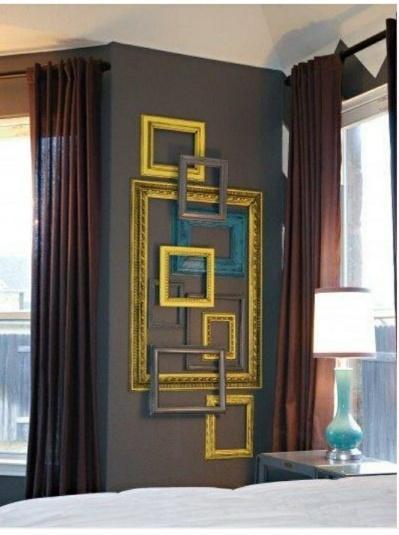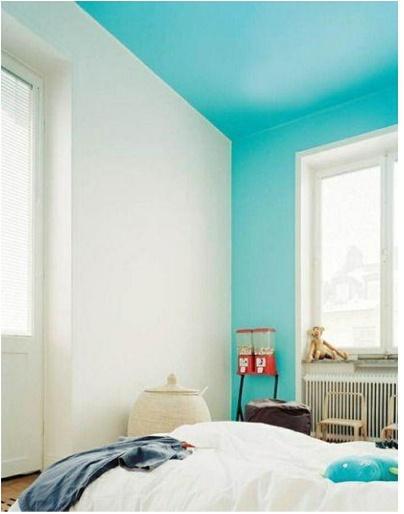 5. The play with dark and light shades always has a lasting impact on the onlookers. This perfect combination of dark and light hues of blue coupled with an equally contrasting wall color makes sure that the couch has all the limelight.
6. French window can sometimes become a bit bragging when more than needed sunlight makes its way to the living room. In this backdrop, soft royal green acts as a pacifier and makes sure that the mood is just perfect.
7. In a wall filled with portraits, can anything else steal the show? What if the couch is in tune with the portrait and maintains the look? Perfect, isn't it?
8. Single colored couch becomes too cliché. To add some spice, a blend of green shade and wooden furniture hue makes sure that it stands a step apart from the routine.
Image Source : Pinterest
Call us for a free consultation today at
94814 94815