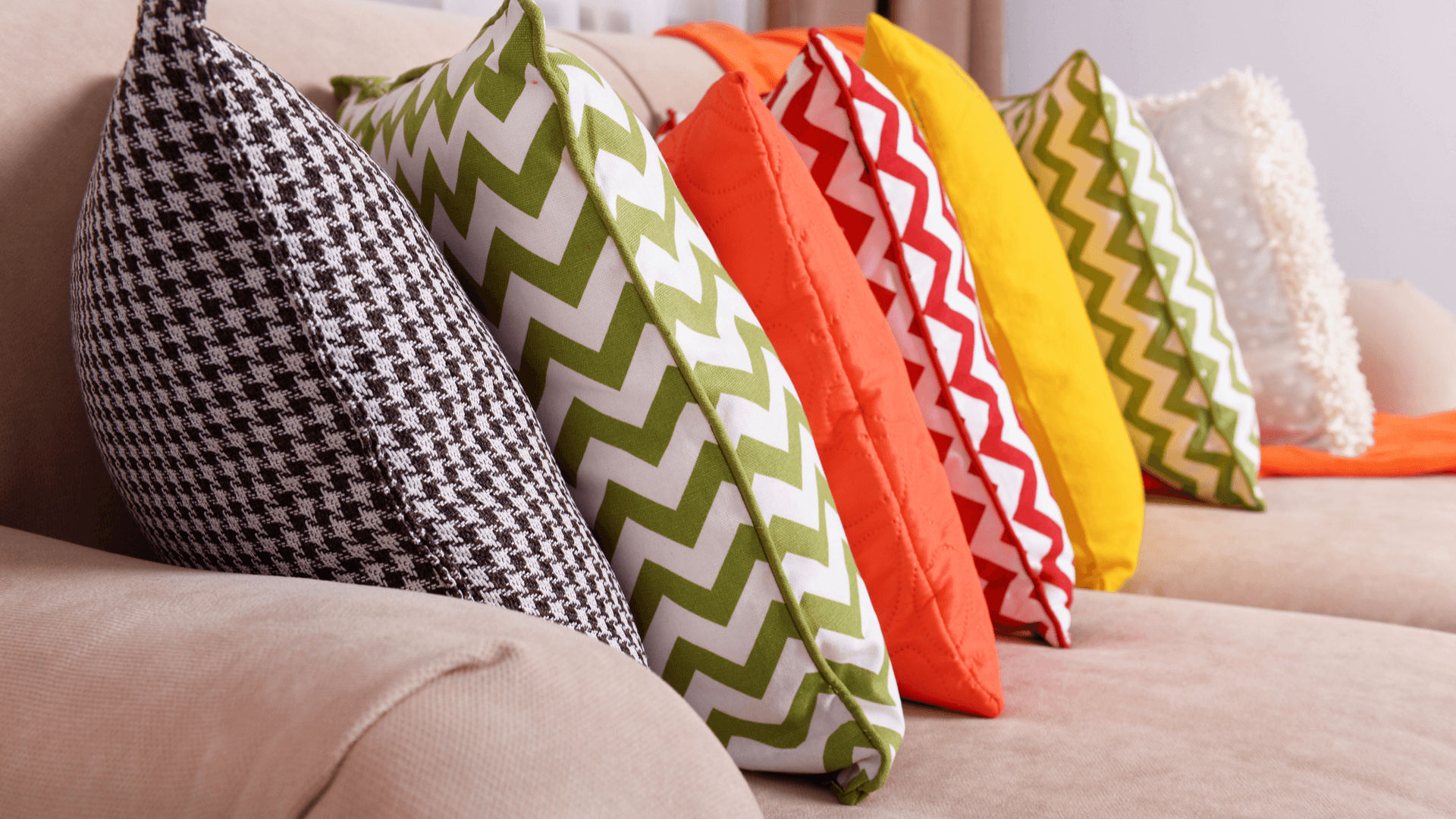 Couches are an integral part of the home décor. From cushiony ones to flashy colored ones to vintage ones, they define the living space in the house. A suitable wall décor with the right amount of decorative pieces makes sure the beauty remains intact. Here's a list of 12 rooms where colorful couch steals the show.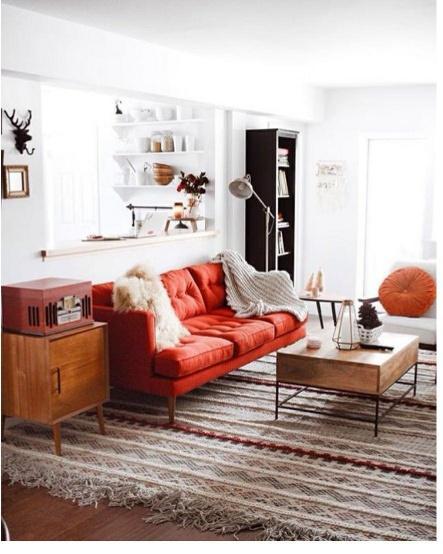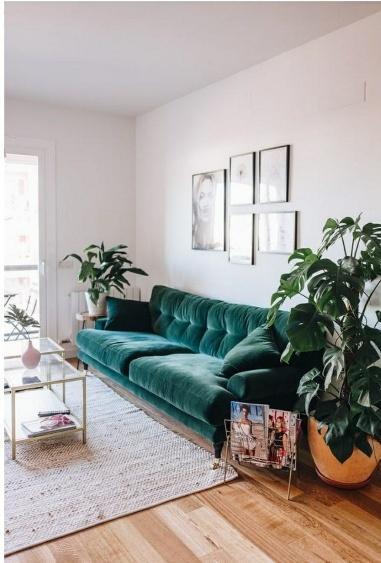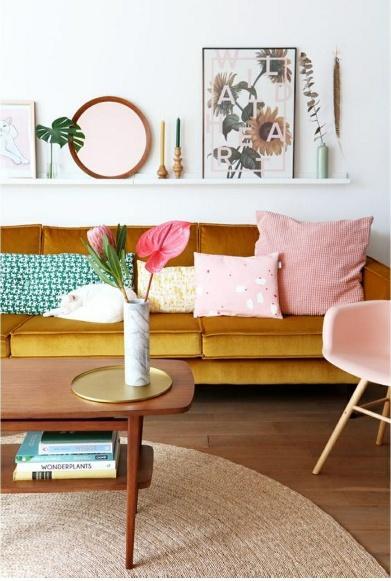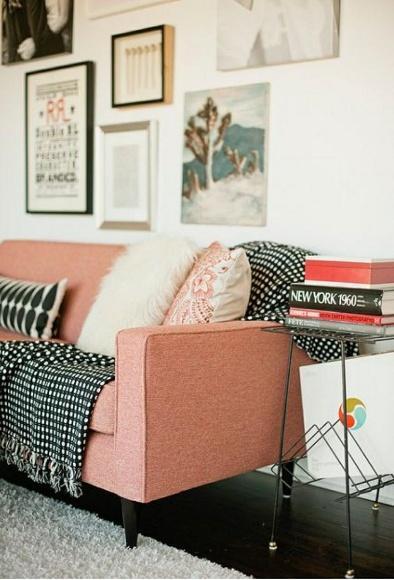 1. All eyes on the red sofa with the white walls accompanied by the soft textured mat accentuating its beauty.
2. Enough sunlight warming the indoor plants along with a soft white wall with wall hanging makes sure that the green hued couch doesn't go unnoticed.
3. Do you hear the classic indies playing in the the backdrop and see the portraits on the wall. Doesn't the subtle colored couch play soft with the melody to make sure your mood is all set?
4. Vintage, vintage vintage!!! With all portraits, flower vase, cushion and table following the anthem, the couch definitely acts as an idol of beauty.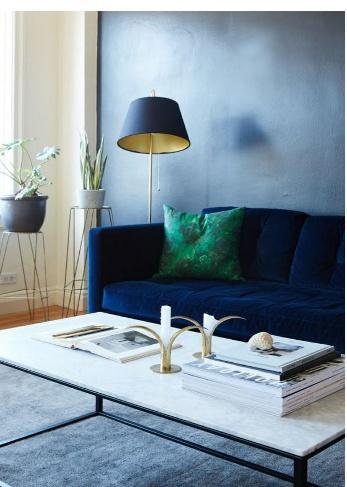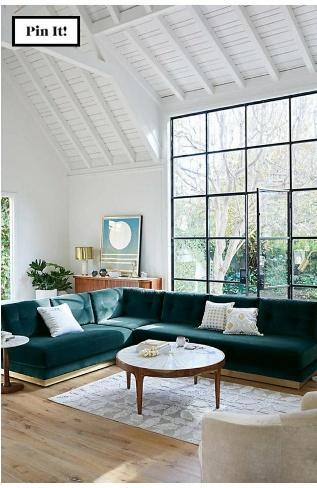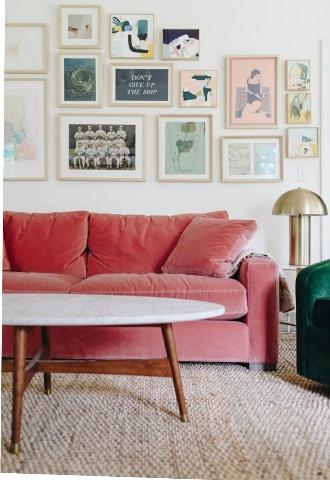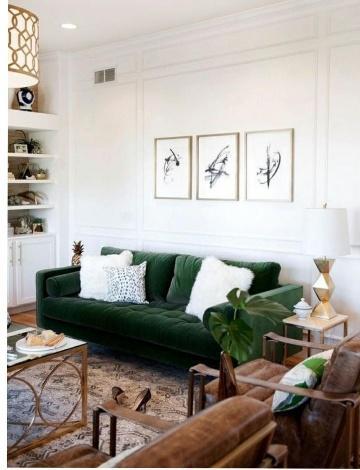 5. The play with dark and light shades always has a lasting impact on the onlookers. This perfect combination of dark and light hues of blue coupled with an equally contrasting wall color makes sure that the couch has all the limelight.
6. French window can sometimes become a bit bragging when more than needed sunlight makes its way to the living room. In this backdrop, soft royal green acts as a pacifier and makes sure that the mood is just perfect.
7. In a wall filled with portraits, can anything else steal the show? What if the couch is in tune with the portrait and maintains the look? Perfect, isn't it?
8. Single colored couch becomes too cliché. To add some spice, a blend of green shade and wooden furniture hue makes sure that it stands a step apart from the routine.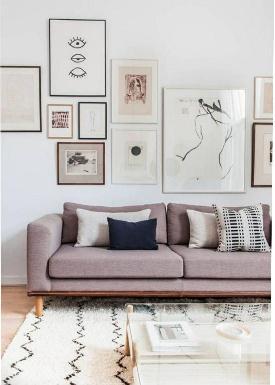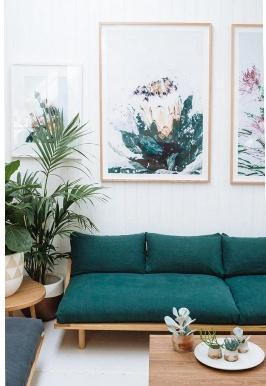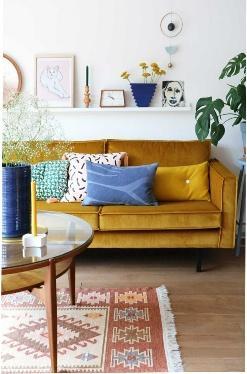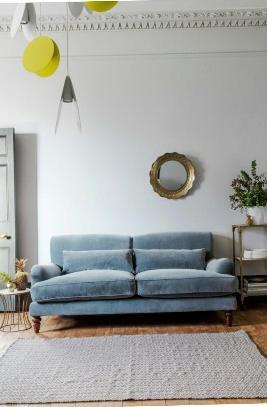 9. One of the most sort after terms in the décor dictionary is MILD. With the perfect frames hung on the wall with a matching carpet, the couch makes sure that they abide by this term.
10. With wonderful décor ideas that can bring a garden effect indoors, there isn't a need to restrict them outdoors. Enjoy a cup of coffee, sit back and take in the scene.
11. Perfection is the only term that can describe this décor effect. Do it the gold way! With a wood paneled flooring coupled with décor of the same kind makes sure there is no room for imperfections.
12. A soft backdrop with a mild lavender sofa makes sure everything is on place. Probably it's just the coffee table that is missing.
Image Source : Pinterest
Call us for a free consultation today at
94814 94815