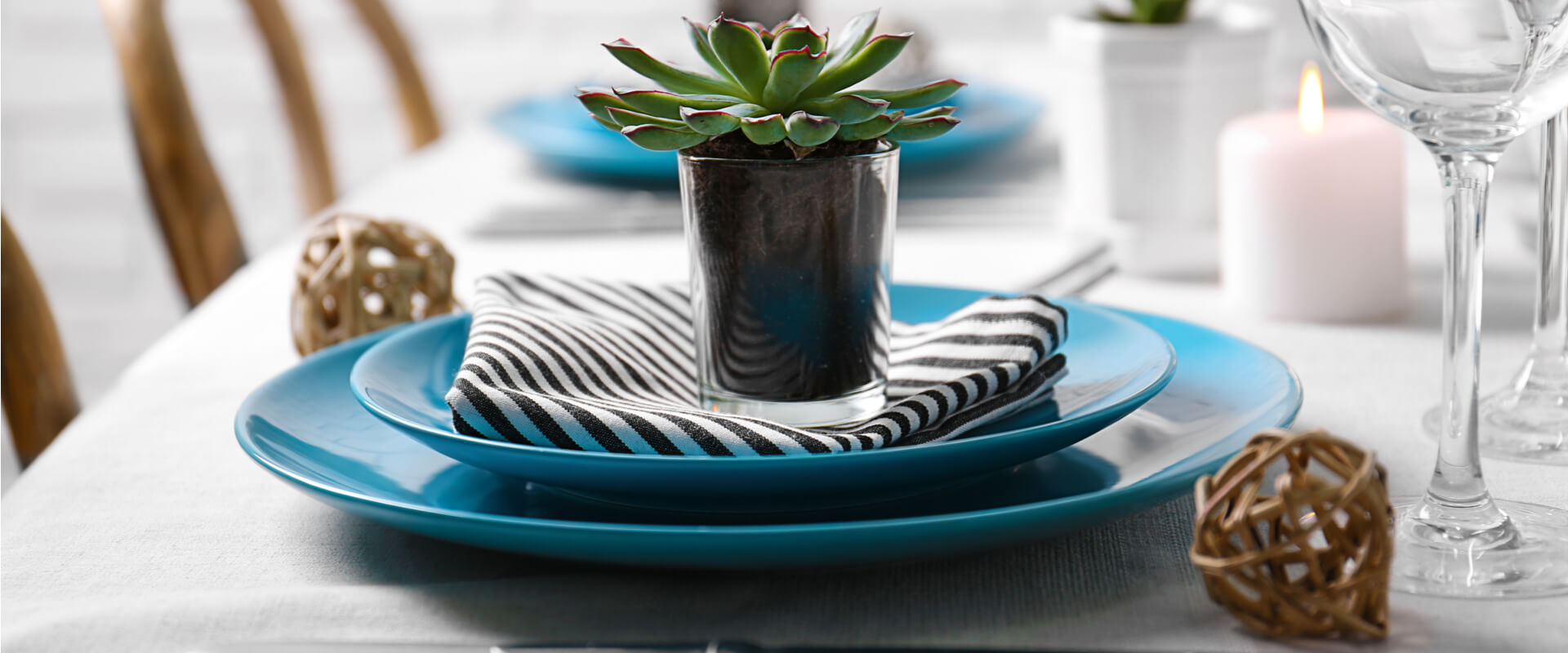 We always search for ways to make our homes look prettier. Be it your hostel room, the dour and drab walls can get more and more monotonous with each passing day or your studio apartment, one always attempts to make one's humble abode more beautiful. While so many commodities are available in the market which can serve that purpose, there is really no point in spending money on something which you can do for free, if not a minuscule cost. After all, the cheaper, the better, right?

Have you ever tried creating planters? I know that the very idea of plants suggests messiness and hard work, but trust me, creating one is not an arduous process if you do it right. My skeleton is built of lazy bones. So if I could make a planter, anyone can. Following are 5 super simple ideas that you can try.
1) The Green Cage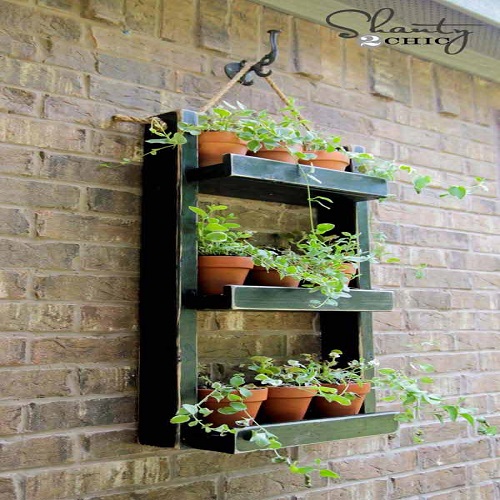 Do you possess a bird cage that you do not need anymore or one whose use you can not think about? If not, they can be found easily in junkyards or in flea markets and are very cheap.

Line the birdcage with rocks. Then add a thick layer of soil. Sow the seeds and water them. You can simply hang the cage on a hook in your balcony and wait for the cage to turn into a mini green room.
2) The Green Plastic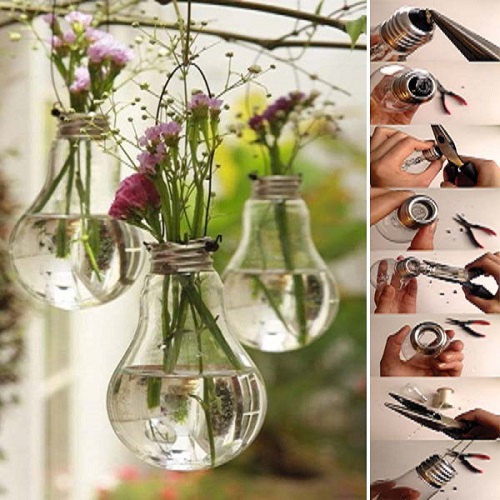 We are never out of plastic bottles. Let's put plastic to a much better use. Cut it, using a blade, keeping the mouth intact, as per the size that you want. We shall be using the part which has the mouth as a planter.
Cut out two parallel holes from the wider end and wound a rope around it, tying it so as to hang it from a hook. Fill the inverted shape that you have got with a layer of rocks and soil. You're good to go.
3) Paint can hangings
If you have or can arrange for a couple of empty medium sized paint cans and strong and long pieces of rope, this idea can work very well.
We are going to be constructing a vertical arrangement of 3 cans like wall hanging. Take 3 cans and dig 2 sets of 2 parallel holes on both the ends of the can, upper and lower. However, in the third can which is placed at the end of the arrangement, only groove holes on the upper side. Wound the rope through the holes to create a support system and well, the cans can be used as planters.
4) Tiers of Flowers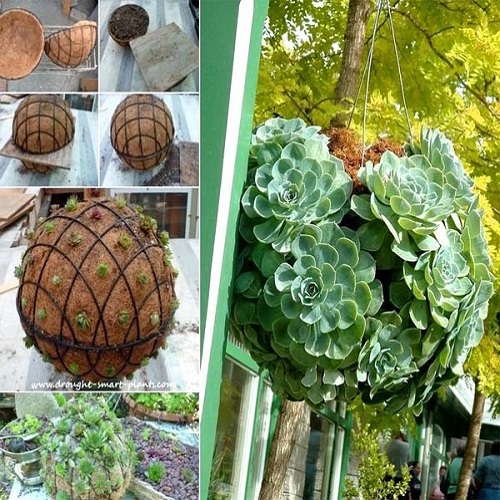 Hanging a car tyre using chains, on a tree branch can also be used as a planter. Just hang the plant inside the loop and it will look really pretty.  You can even paint the tyre and get creative with the design and colour.
5) Chandeliers
If you happen to have an old chandelier which is a little broken to be used for decoration, use the depressions which have been crafted for holding bulbs as planters. You do not even have to worry about the cracks on the chandelier. Planters will make it look fabulous.
There are 100 other creative ways to build your own planters. However, just make sure that you do not forget to create the bottommost layer of rock. The layer of rock will absorb water and not create any mess in form of dripping muddy water.
Call us for a free consultation today at
94814 94815