Outdoor lighting of your house is as important as the interior. Proper outdoor lighting not only gives a great look to your entire house but also has a significant effect on the mood and ambience there.
It can make your house what you expect of it—a place to relax, chill and have fun; there would be the perfect place for relaxing evenings and fun gatherings right outside your house! Be it a garden or a small sitting space you have outside, here are the top 5 outdoor lighting ideas for you:
1) Fairy Lights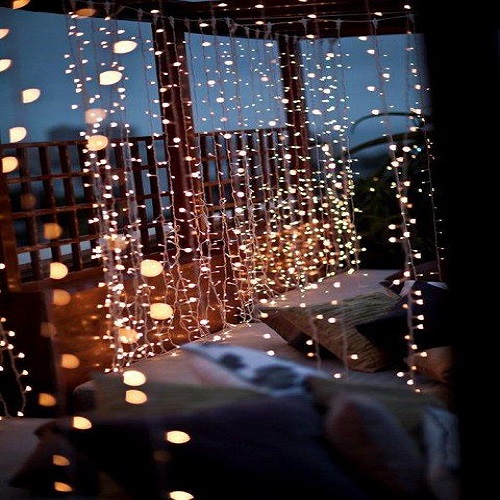 The best thing about fairy lights is that you can experiment a lot with them. You can put them straight, tangled, rope it around poles, hang it on trees, mix-in a lot of colours and what not! They give a dreamy look to your environment that is perfect for every person and every occasion.
You can also use string light bulbs, small lanterns strung together, etc. These can be used in a lot of DIY ideas for your garden landscape.
2) LED Ropes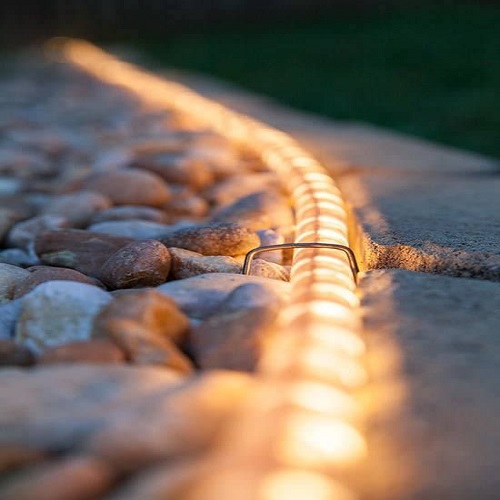 LED strip lights and rope lights are in vogue these days. They are cost-effective, energy efficient and more durable; you just have to look for a high-quality product.
LED strip lights and rope lights have lower brightness level than other lighting options. They are ideal for lining the edges and boundaries. You can line them on the ground, around things kept in your garden and use them for hidden lining as well. They will give you a dim and decorative effect.
3) Lamps and Lanterns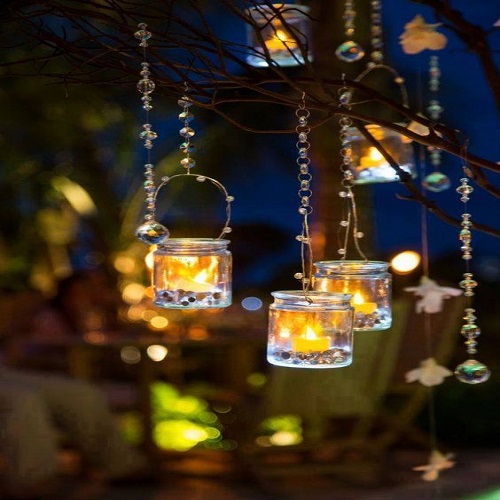 Lamps, lanterns and glowing orbs give the same kind of effect in outdoor lighting. They can be hung from trees or poles in the open, or can also be placed near the ground. Both look very pretty and can be decorated in many ways.
There are beautiful lamps and lanterns available in the market. You can also make DIY lamps out of alcohol bottles, old glass jars, recycled material and give it a vintage look with rustic furniture and flower pots!
4) Chandeliers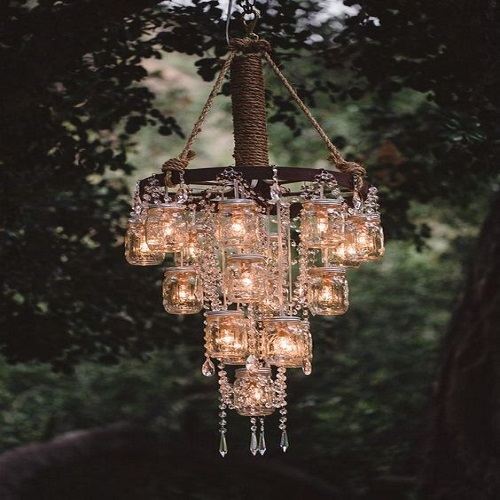 Chandeliers meant for outdoors are definitely not the same as those used for halls and rooms. They have a less elegant look that is antique and sturdy. They are generally hanged through branches or structures built in the open, accompanied by furniture. You can arrange your old wooden furniture out there because it would go perfectly with it.
Again there are a lot of DIY and recycling options you can go for.
5) A Centre Piece for the Sitting Area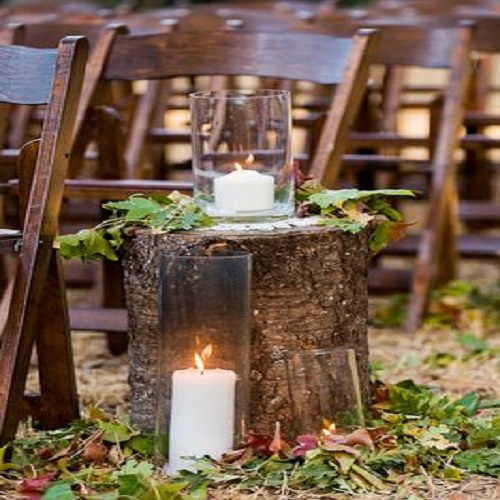 If you have a little seating area in your garden, then a centrepiece for the table would effectively light up the entire space, focusing on the area that needs most light. It would be suitable for evening tea, relaxing and hanging out with friends and family.
The centre piece can be a light orb, a beautiful lamp, or a DIY fairy lights structure.
These are the top ideas that are not only convenient but also aesthetic. For outdoor lighting, you must make sure that the materials used as well as the entire arrangement is durable and weather-proof.
Call us for a free consultation today at
94814 94815