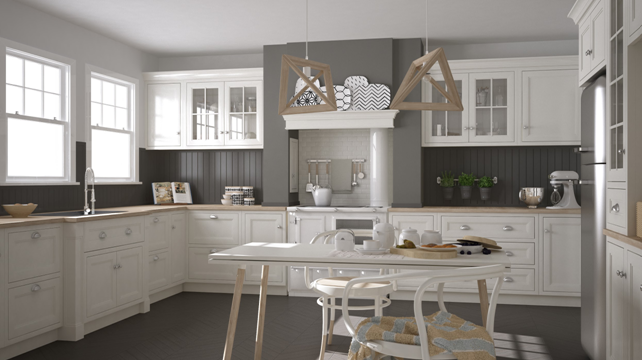 Nooks are known as small seating areas in your kitchen or dining area which can be created with some additional storage. This can help you maximize space is several innovative ways. They create these spaces in awkward corners of the house which you wouldn't even see as something that could be used in such a fantastic way. Kitchen nooks are generally used for breakfast but are used for working, reading a good book or even cosy dinners with family. It's a very modern concept, and it's beneficial as well. There are basic ones that fit in any setting and make the area look beautiful.
1) Coloured themed nooks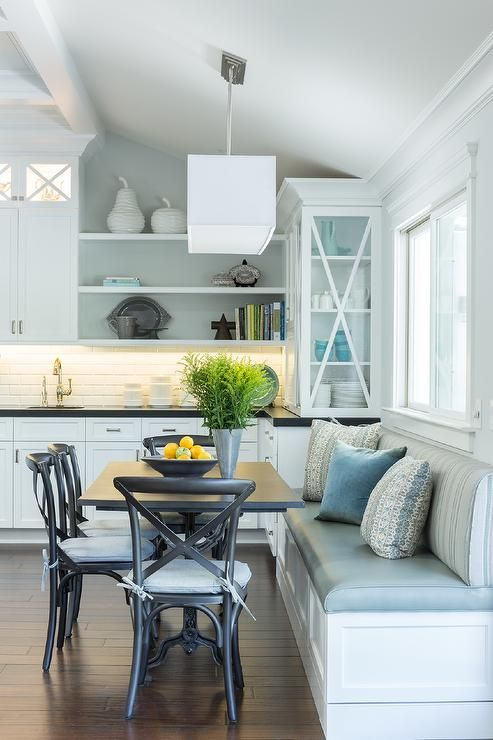 Very aesthetically pleasing for the younger as well as, the older generation. Match the top lamp with the cushions and the tablecloth, and preferably go for lighter colours. They switch up the look of any kitchen instantly.
2) Nook with a burlap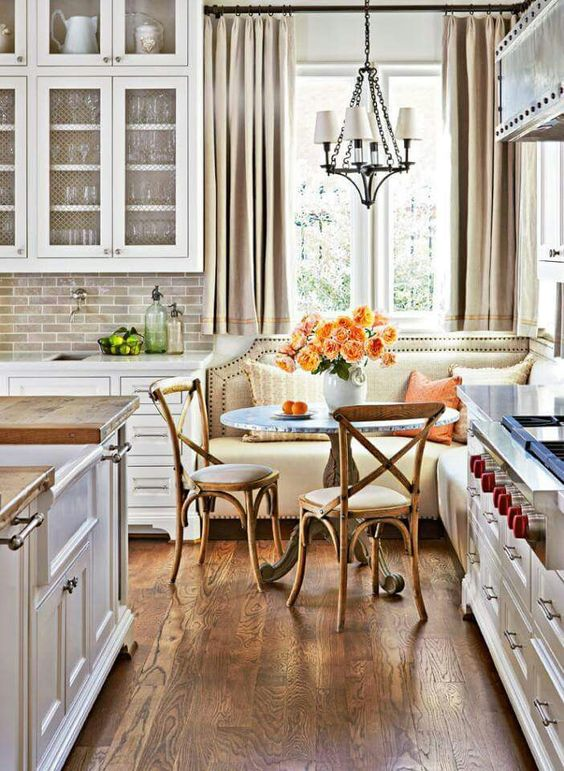 This is another way to use the available space beautifully. Add short burlap curtains to the window and give a vintage and warm feel to your kitchen. It goes best with a round wooden table and matching wooden chairs.
3) Kitchen window seat doubled as a kitchen seat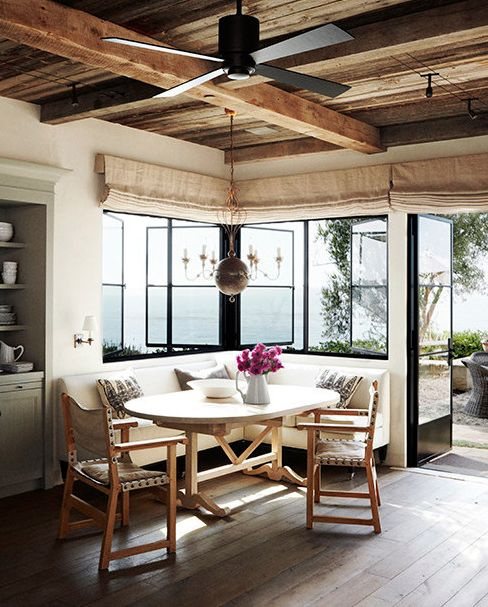 This is the most efficient type of kitchen nook, and it utilises the available space at its best. The window area is added with a cushion like seating space and a table, and a couple of chairs are added. The lower area of the window side can also be used for additional storage.
4) Nook with a half circle built-in window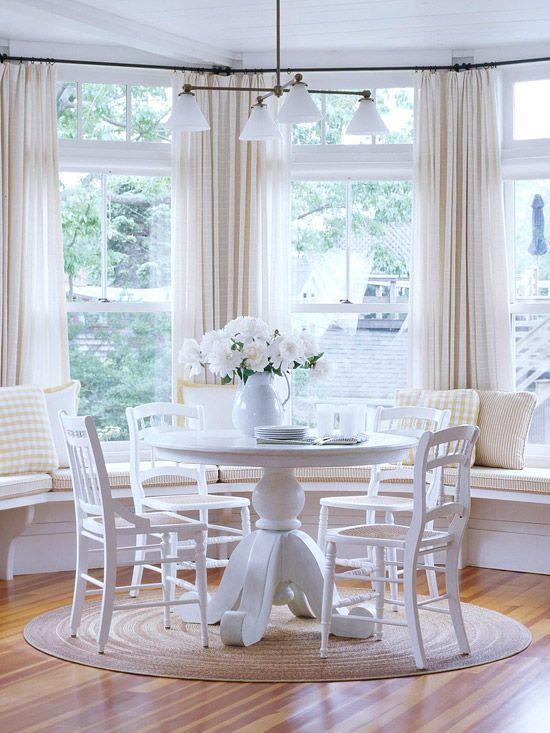 Another innovative method of using the kitchen window, use round seating area with a round table to give a kitchen an exciting twist. This design is also efficient to make vital use of the available space. It's a compact setting but extremely useful for a family of four.
5) Traditional nook with stripped banquette setting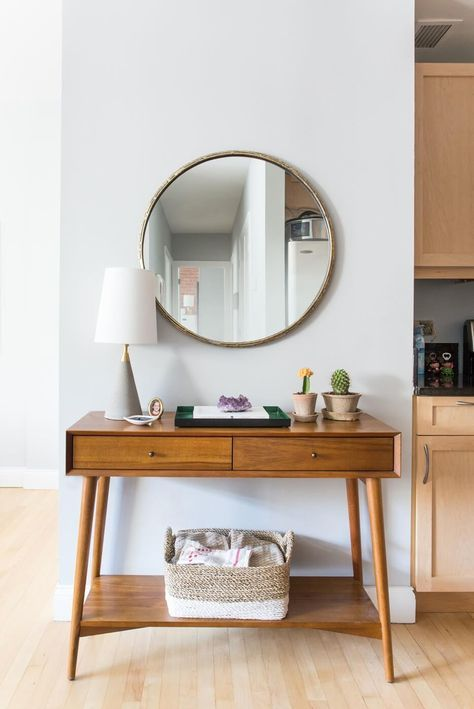 This has more to do with the decoration of the nook. Stripped banquette system works well with most furnishings and requires minimal efforts to arrange and maintain. It requires fundamental articles of furniture to add to the beauty of the house like a simple lamp or white cabinets.
6) Cottage style breakfast nook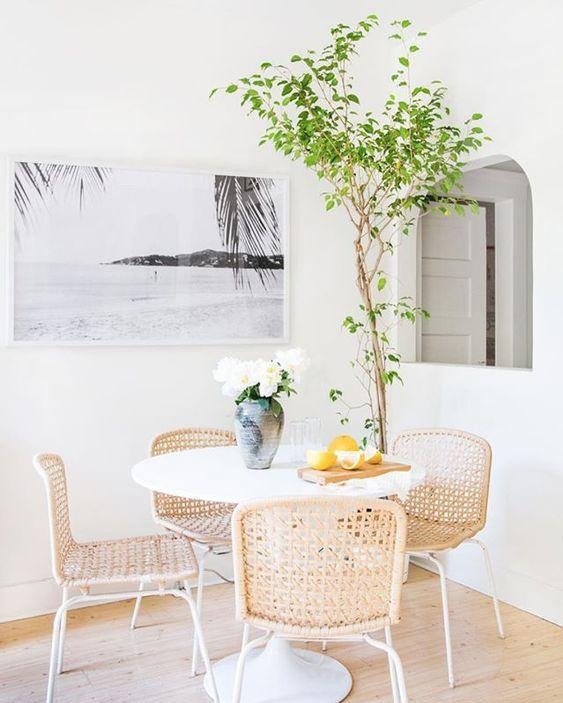 Very basic yet stylish, this nook it best for breakfasts. The cottage style chairs add an old work charm to the house and are also inexpensive to find and manage. A basic table with right table settings can make it look stunning. Besides, a farmhouse-style table pulled up to the banquette gives the eating area a furnished look.
7) Modern nook with expensive window system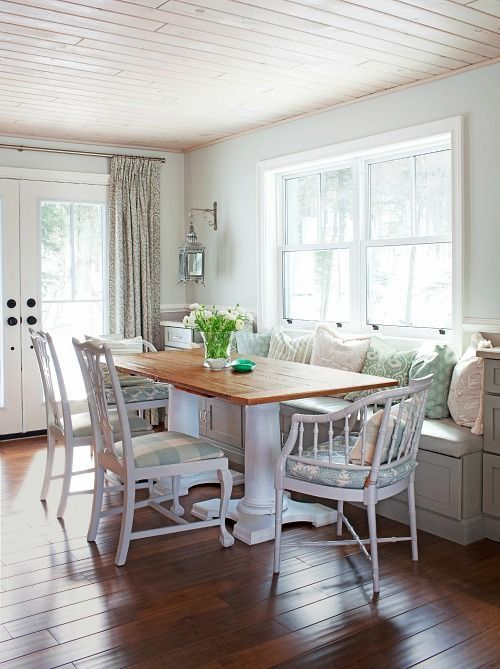 Now this is for the spacious kitchens. If you a little extra space in the dining area and don't exactly know how to use it, this is the best method. Large window with an elaborate chandelier on top, with a sturdy wooden rectangular table and inbuilt cushion seating space around the window. Slightly on the expensive side, it will definitely be the highlight of anybody's kitchen.
8) Multipurpose kitchen nook with additional storage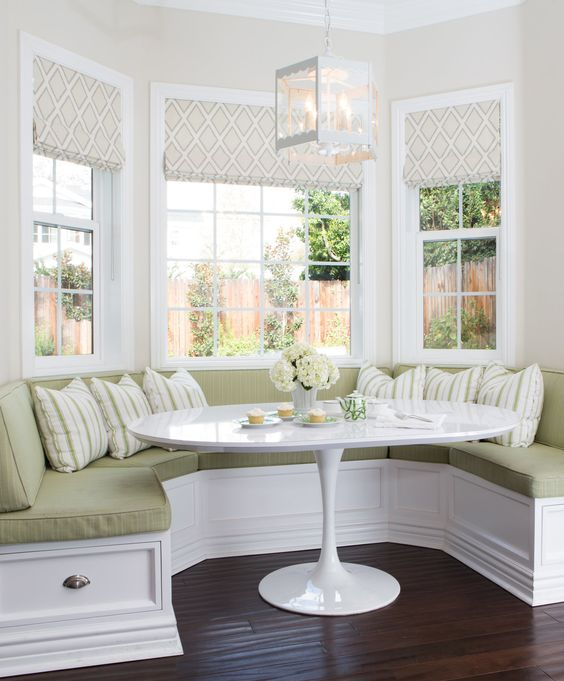 Absolutely useful as it has a lot of cabinets created along with the seating area.
9) Beige and white eat-in nook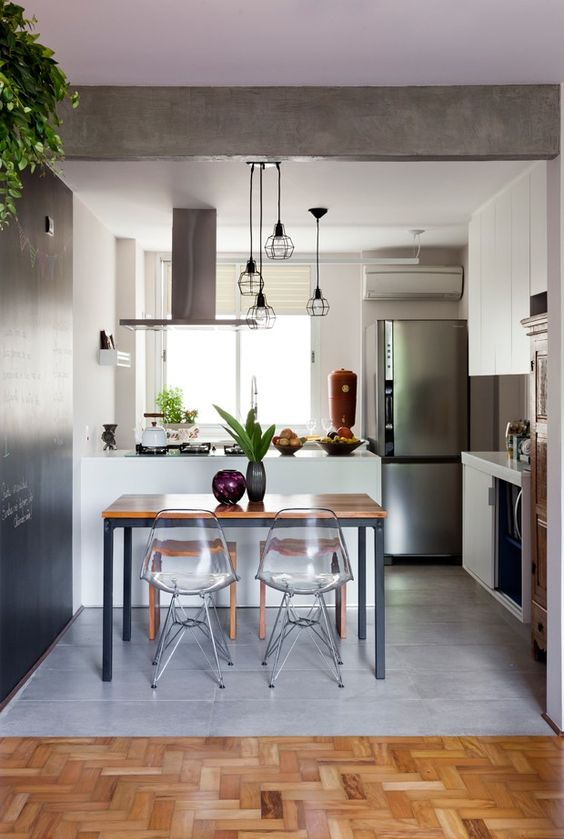 The classic combination of colours that never let one down, this is the most appropriate arrangement for any household. Goes with the every furniture in the house and is very affordable.
Call us for a free consultation today at
94814 94815