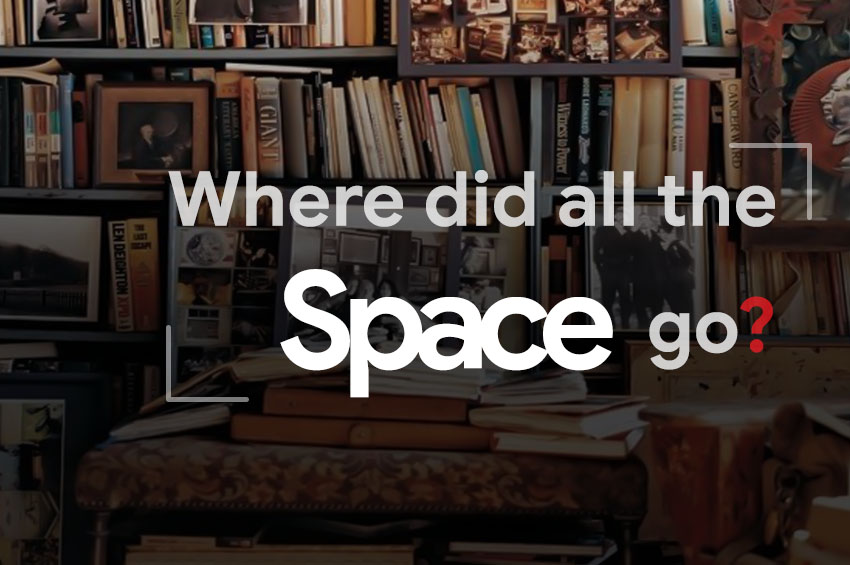 Let's face it, we have all been guilty of hoarding and often a huge percentage of what we own remains lost in some corner of our home, piling dust. With the ever-strengthening culture of consumerism willing us to buy more, storage woes are a common concern for apartment owners. We believe in being smart about it, because there are innumerable ways to utilise space and optimise it with the right interior design. Being a creative soul and wanting the best for your home, you have come to the right place to make you home decluttered and find storage spaces where none existed! Atom Interiors highlights creative designs that brings out the maximum use of your space.
Kitchen Redefined
Kitchen is one of the most functional part of the home as it houses a plethora of different items, all used constantly. Hence, the best storage ideas for kitchens revolve around creating visibility and neatly organised spaces. If you own a compact modular kitchen, every visible surface needs to be utilised aesthetically yet functionally or you can focus on making really cool customisation in your existing visual composition! Bring home a pegboard – a board on the wall on which you can hang spoons, small utensils or washcloths – it never goes out of style and makes for a convenient hanging spot! Another clever idea would be to build cabinets under your breakfast counter top or in the absence of that, you can easily get a carpenter to build longish, vertical trolley-like shelves that can be used to store your everyday spices and special condiments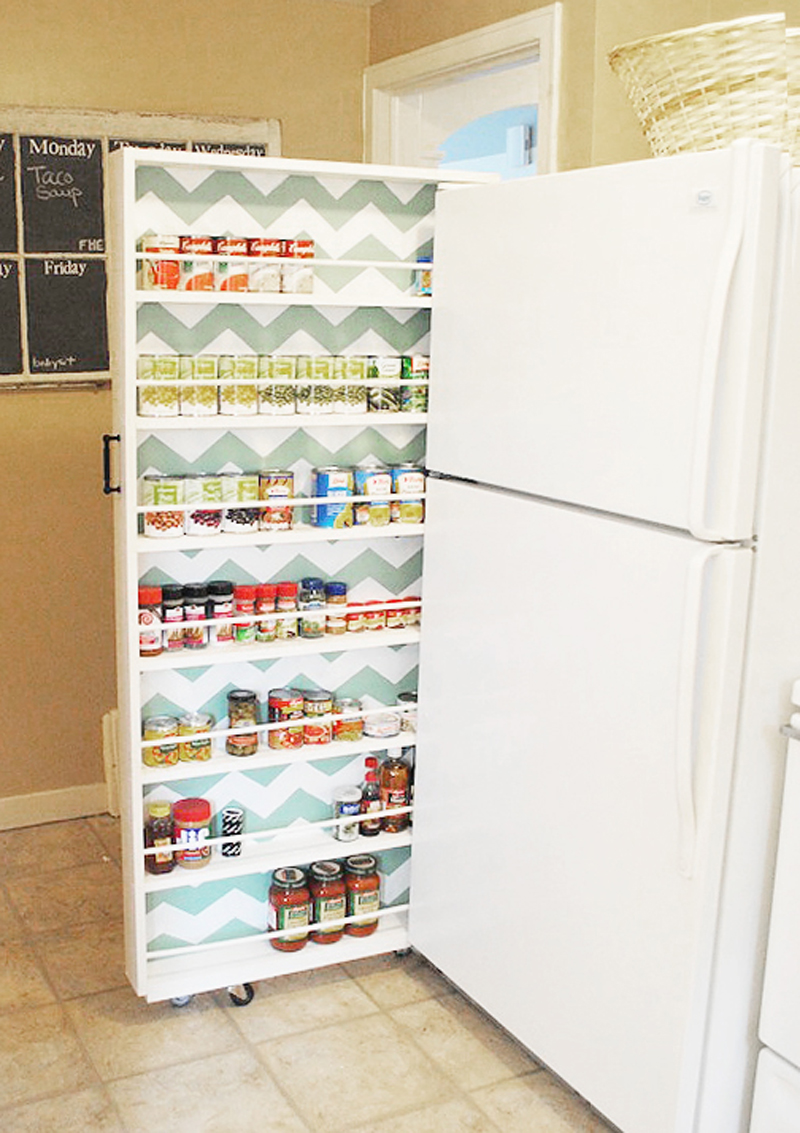 Sometimes, it's not about customisation, as you can add volume to your existing space by identifying the right nooks for storage. For example, your wall-mounted cabinets can have adjustable drawers, that can be used efficiently based on the purpose of storage. You can also pin stuff on its sides and use its top as a counter for your gorgeous cutlery! Even the space above your fridge has huge potential – keep baskets on top and stack away whatever you need out of sight!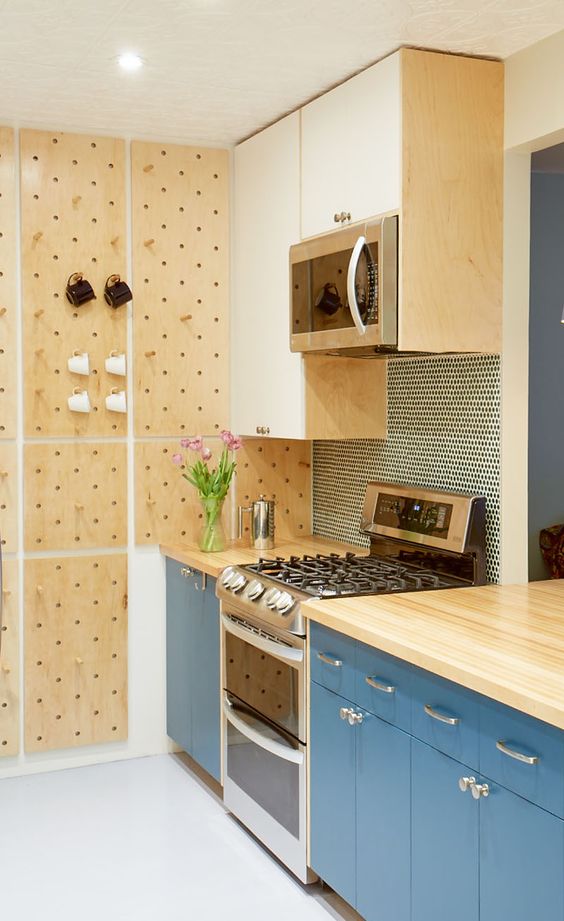 Peace-in, Peace-out
Our bedroom interior is an extension of our personality and we can always put in that extra effort to keep our personal den neat and cleverly organised! The best way to fit more in less starts with making small changes to your storage spaces. Let's start with your cupboard. Bigger drawers that are uniquely compartmentalised go a long way in responsible storage (your things are less likely to be mixed up or lost). You can even add organisers customised to your needs – smaller boxes for watches, cufflinks, earrings, etc. and mid-sized ones for your sunglasses and other personal items.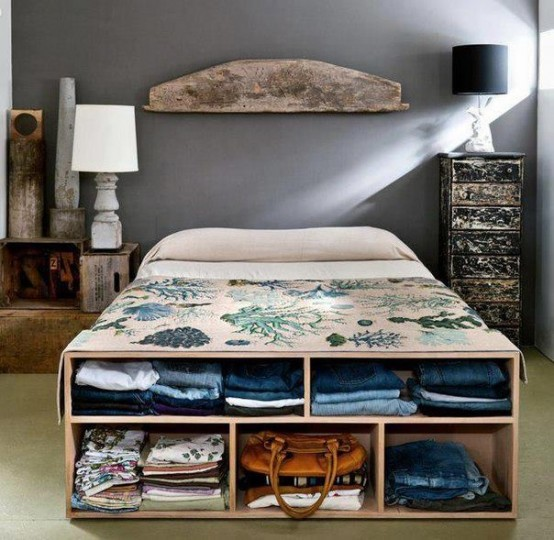 Apart from sleek wall shelves and bed storage, you can also fill your bedroom with furniture built to reveal discreet storage spaces, like a bench or couch that opens up or a dresser with pop-out shelves that hide away when you close it.
While space in your bedroom is limited, you can look to the walls to implement storage hacks like straight shelf or over-headboard organisers that require very little time and effort!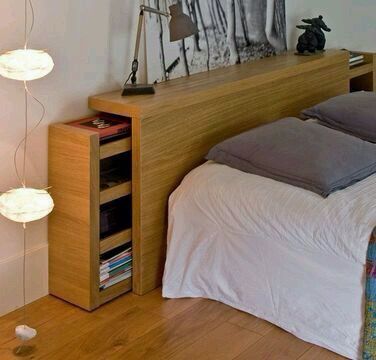 Living Decluttered
Your living room interiors represents your lifestyle. Making it an aesthetic standout is one half of the story; how about creating smart storage spaces that hide away your favourite junk?! You can make subtle changes in your existing furniture without really affecting the overall decor. For instance, you can add open shelves or ledges under your coffee table, to keep the daily newspaper and magazines. If you have a floating TV unit, you can convert it into an entertainment unit by adding adjacent compartments of different sizes. You can even bring this arrangement all the way to the floor and display beautiful vases and other curios inside the compartments instead of the floor (similar to the image below).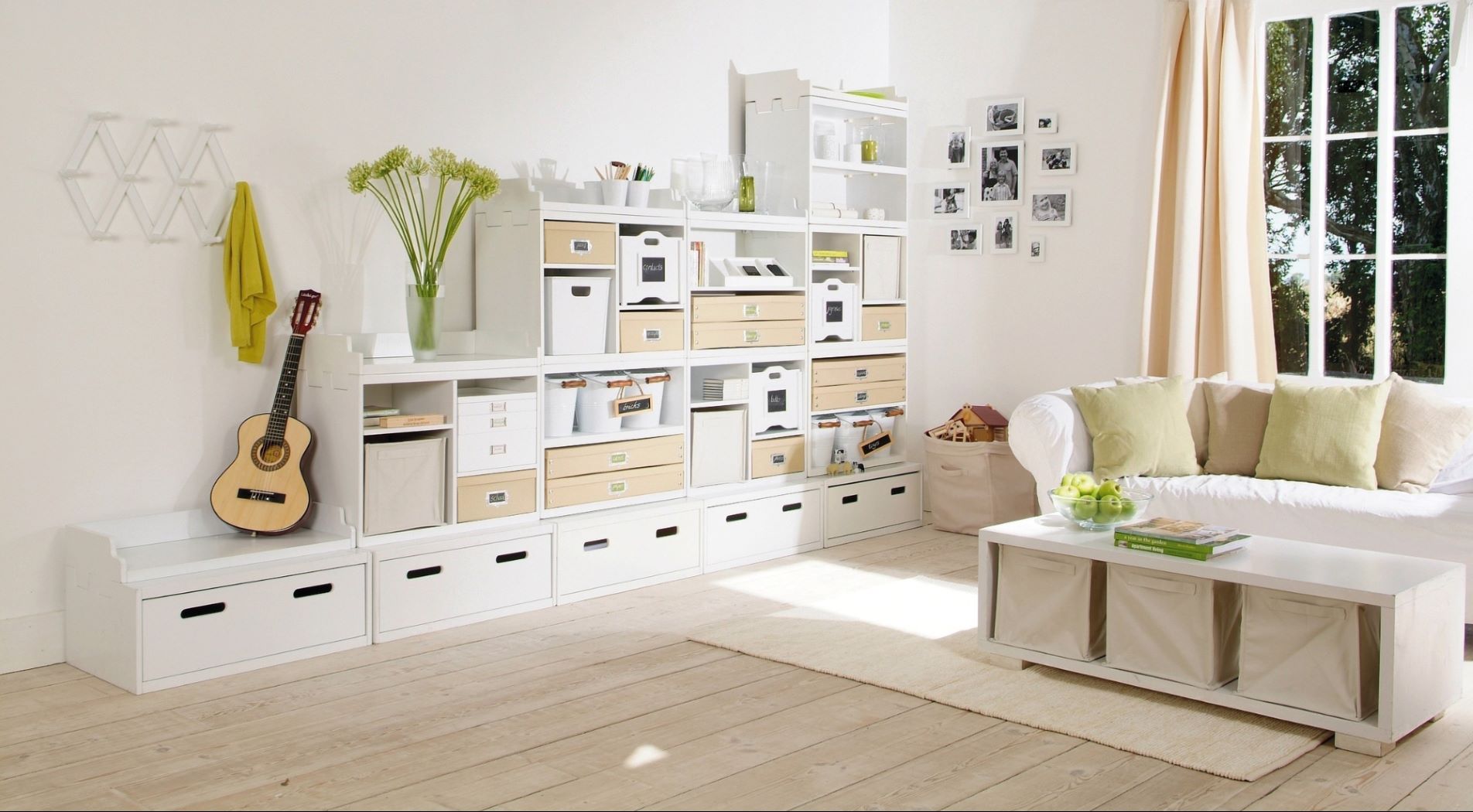 You can also add mirror panel decor to the wall that hides storage boxes; this will make for a great conversation starter for your parties!  Another really unique idea is to make corner shelves that are angled and fill the little-used edges of the room with functional storage or a platform to show off those pricey show-pieces!

Playing It Neat
If you have a child at home, you are no stranger to walking into a room strewn with legos, tiny cars and toys – which can be annoying unless you have a quick plan to put them away! Children usually have a huge number of toys – they come in all shapes and sizes – and the best way to store them, at the same time have easy access, is to keep them in different baskets under the bed. Or you can have a pull-out drawer under the bed to store board games and other boxed items. Also, you can create an iconic piece using a magnetic board on your wall and arranging your kid's colorful race cars on the board, which can be easily fixed again or removed for play-time!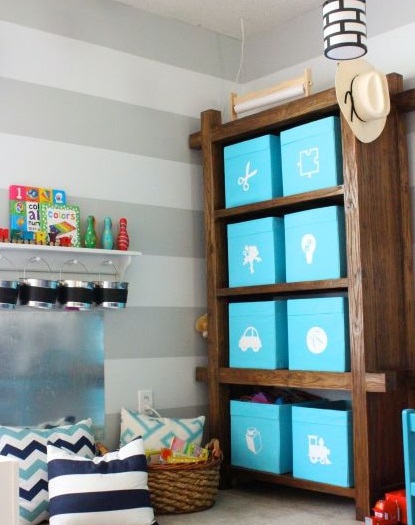 One amazing idea that will transform the space is the use of a hammock, tied firmly on two adjacent walls, filled with tons of soft toys! What an eye-catching idea for a kid's bedroom that also eliminated clutter! If you live in a particularly dusty area, we suggest using built-in shelves or covered boxes for storage, as kids tend to put toys close to their mouths.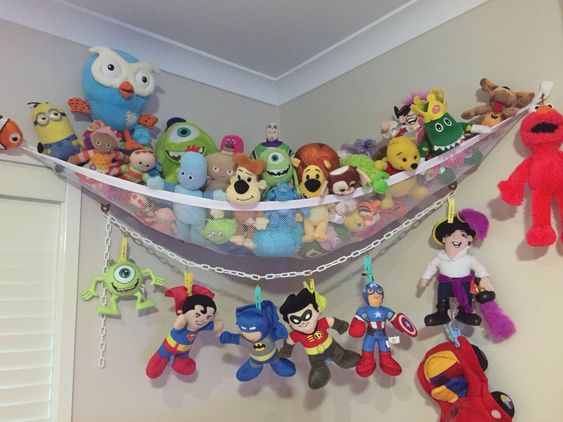 Shoe-away!
Finally, the guilty pleasure that we can't get enough of – shoes! In a home, there are quite a few unconventional places to stock away our beloved footwear. For everyday shoes, the shoe unit is the perfect place. But for your non-seasonal or party shoes, use the crevices of your furniture storage areas and keep them safe in the belly of your sofa or bed. You can even get benches with hydraulic storage space, wherein you can create compartments for an undisturbed shoe storage. You can even recycle an old coat rack and place your shoes in the pegs. You can also use a rolling storage box – one of the latest storage trends – with a cuboidal crate attached with wheels underneath and roll your shoe treasure under any empty spot in the kitchen, under a shelf or the bed, without a fuss!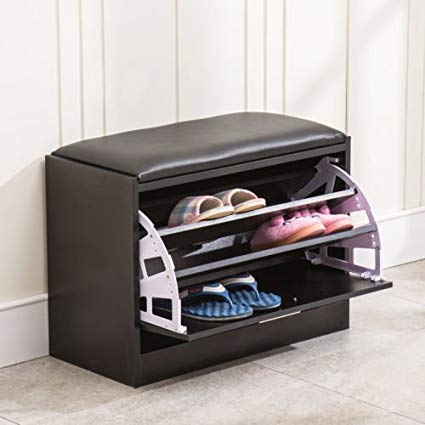 While space is limited, creativity is unlimited, it is important to identify the true potential of your home when it comes to creating storage from thin air! Your ideal customised storage hacks should lend your home a hassle-free ambience, where energy flows and clutter is hidden away. Get your inspiration quotient to design unique storage spaces by following our blogs. And we are sure that you are already inspired! Surprise us with your innovative ideas by commenting on this blog.