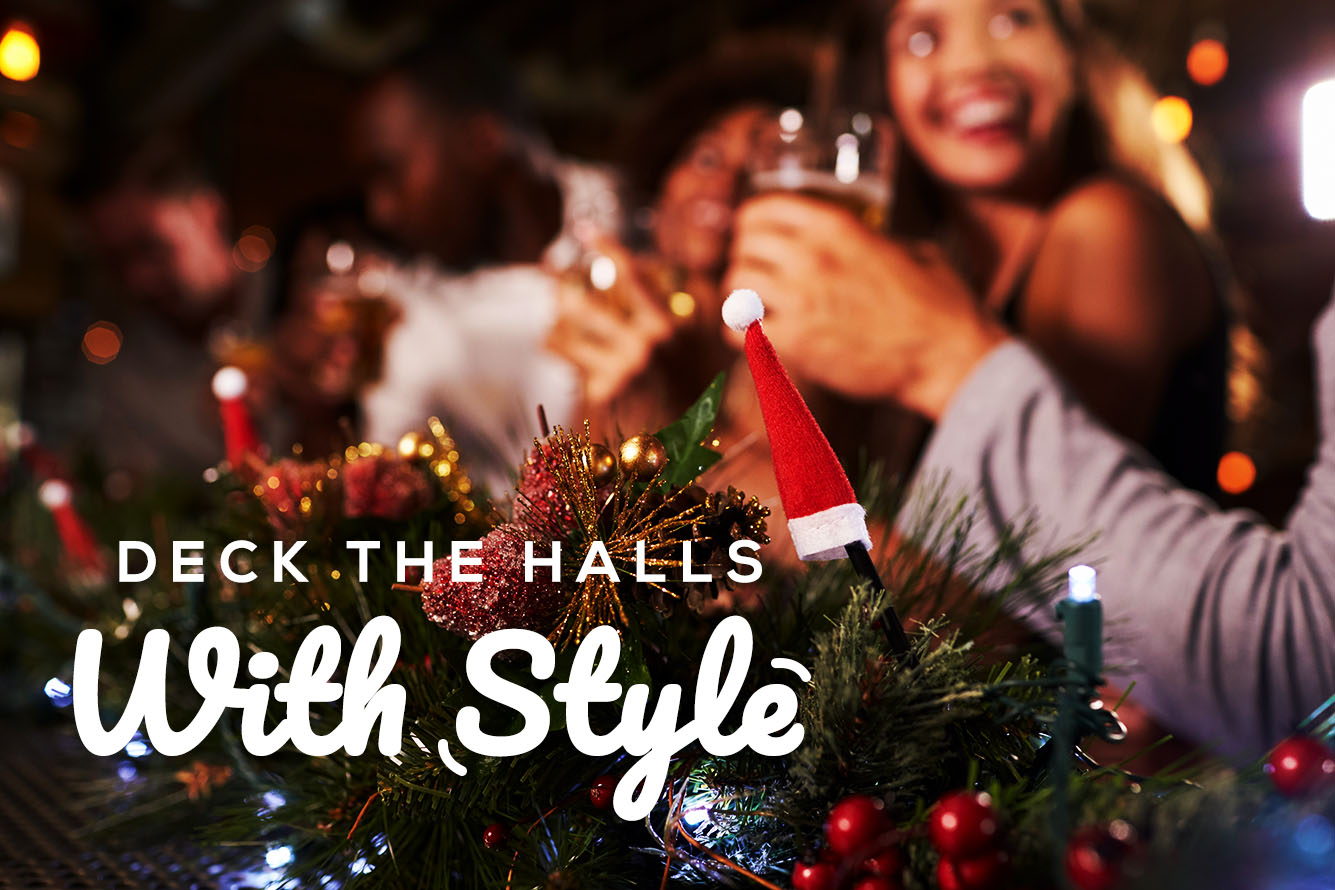 It's that time of the year again when the streets are dotted with the twinkles of lights and abundance of gifts and vibrant energy. As we draw closer to the end of the year, even though the air gets chillier, the spirit of the season gets warmer, homelier and families and friends draw closer. It is, without a doubt, the perfect time to throw a Christmas party and get all your loved ones under one roof for some bonding time! Don't miss the opportunity to catch up with old friends, rediscover old anecdotes and make merry! Here are some fun and thrifty ways to get your home dolled up for an unforgettable Christmas Party-
The Big Ol' Christmas Feast
The Christmas feast is one of the most essential mandates of Christmas, definitely one we look forward to, all year long! For setting up a ravishing feast, start with your table decor and centrepiece! Remember, this is the place where all your loved ones will gather around on Christmas Day, with resounding laughter over jokes and anecdotes! Keep it homey, if you have kids in the family, try keeping the crystals at the back so everyone has a good time.
For the centrepiece, bring home some scented candles from The Maeva Store, our go-to store for the most soothing candles and fragrances. Their Christmas range including the scent X-Mas Spice and  Silver Snowflake create a divine holiday ambience effortlessly! Around the candles, prop some healthy green branches, tie them with red ribbon, and lay them on any neat table runner. You don't have to stick to the red-white-green color scheme completely, some elements are enough to set the vibe! Purchase strings of fairy lights (you'll find them in all colors and price ranges) and place them near family photographs, wreaths, even around the centrepiece for an added glow! Visit your local florist and buy some Baby's Breath flowers and place them on the crockery or in the centrepiece. Try creating a beautiful visual with what you already have- vases, ribbons, small cards, candles and flowers!
For the most awaited Christmas Dinner, we suggest you don't break your back and surprise your guests with the absolutely AMAZING Christmas Dinner Menu from Barbequed by The Orchard, Bangalore! Their speciality is the vegetarian barbeque dinner that is truly finger-licking good! It's 2018 so just order in and relax!

Holiday Home Accents
For your home accents, it is best to shop NOW, as you would want them delivered at least a day before Christmas so you have time to spruce up the decor. The Wishing Chair is the store to get all kinds of magical and playful decor- think strings of fairy lights on vintage bird cages! Some of their cutlery collections would make ideal gifts for the season.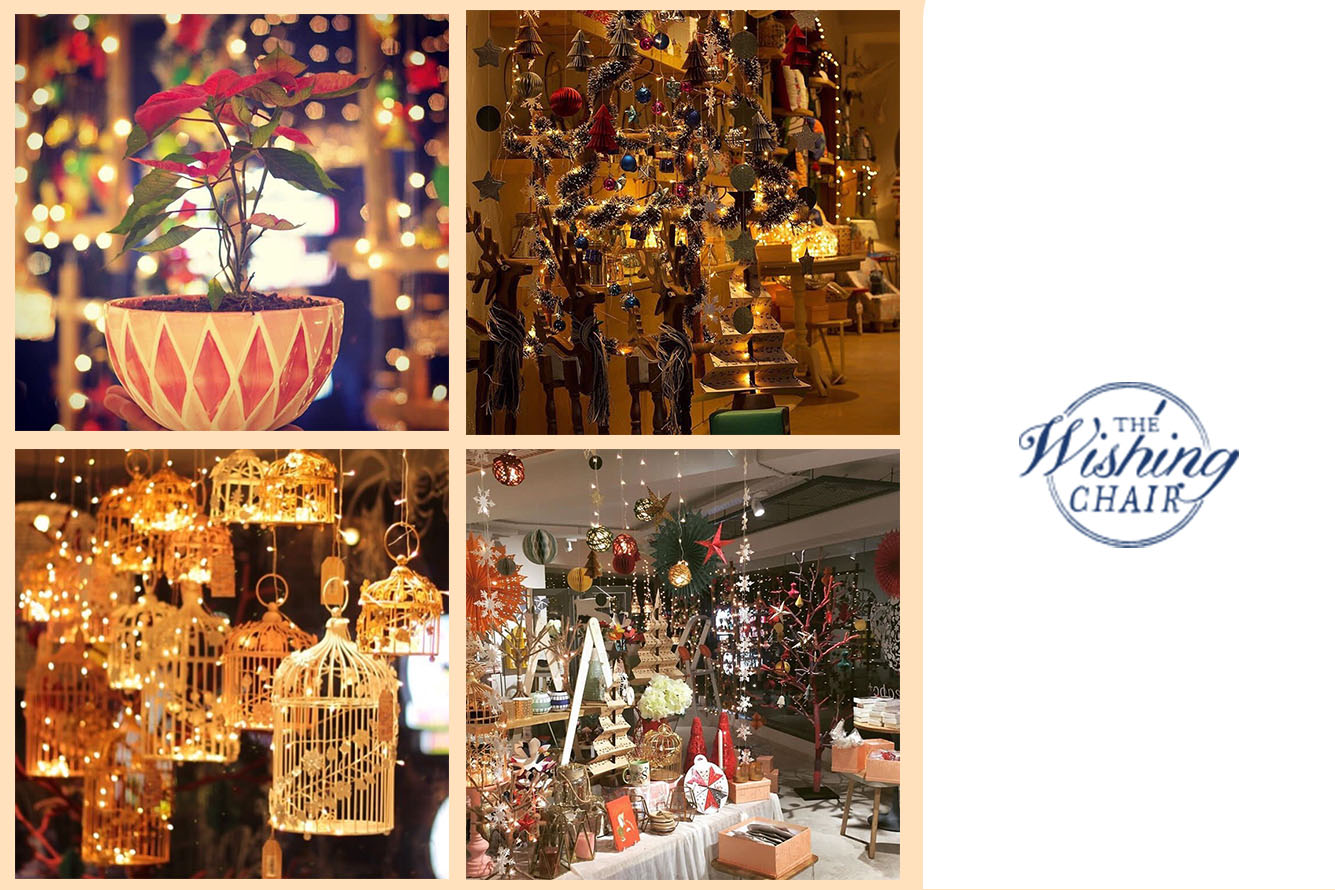 Sunshine Boulevard is another gorgeous store you must visit on your shopping spree. Our favorites from the store would be their assortment of stunning, creative lamps, garden accessories and colorful home decor collections that make perfect gifts!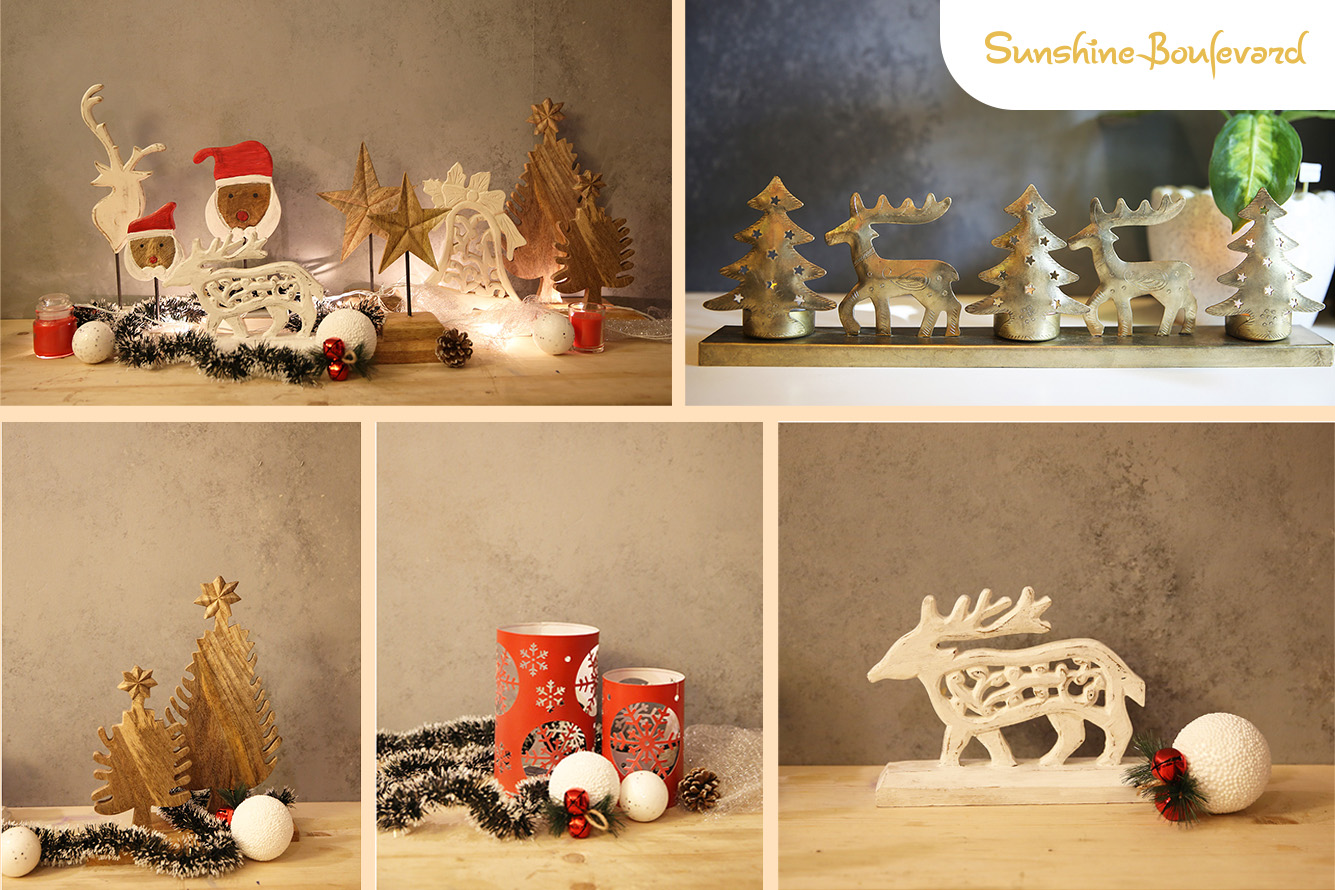 You can also visit The Purple Pony for an eclectic mix of festive decor at great prices! They have a very good collection of Santa Claus figurines, carved wood Christmas trees, angels, big and small etc. Their store has set up exciting Christmas scenes in every floor. Get playful with colors as you place party paraphernalia around your house. Use the glittery red and silver Christmas tree balls and tie their tops with long, thin threads but instead of placing them on the tree, hang them from the ceiling and there, you have a stunning Christmas Dinner installation! Simple floral arrangements will also add a fresh vibe, along with filling glass jars with colorful treats that will make playful (and yummy) elements in a home decked for a party!

Unique Furniture
Christmas is a good time to revamp your interiors for the coming year and what's better than to invest in one-of-a-kind artistic masterpieces for your home that will grab attention all through the year? Add some creatively designed furniture on your shopping list. Our Christmas pick is Karpntree's "Assemblege", a drum barrel liquor cabinet, that will fit right in with your holiday theme! The truck bar table "Derieve" is an eye-catcher and isn't Christmas the best time to bring this beauty home? Pair it with a couple of "High bar " chairs. Or add a cozy nook for two with the movable wooden " Streetcar Classic Sofa". And fill it with cushions before you and your family start the Christmas movie marathon! Keep the seating close-knit and intimate to encourage conversation and bonding!

Decor Decoded
You can stray from the conventional color palette and even adorn your house with a neutral, Scandinavian theme. Who said neutrals are subduing? Using metal-ware or gold finish accents with neutral furnishings creates a classy look, while going rustic with splashes of greenery make the ambiance very comforting and homey.
Setting the #Mood
Now that your prep is done, it is time to ensure your guests have a merry time! Spend a fun afternoon creating photo decor props- these can be simple signs of Naughty and Nice, or Santa's flowy white beard. Keep the snacks coming, make sure the lights are perfect and lastly, don't forget the music! With Atom Interiors ' home automation device Krome, you can use the Follow me feature to sync music to all your rooms, so be ready with a playlist! Use Krome to set moods like RGB lighting for an effortless holiday party! Let Krome set the vibe for you while you make memories.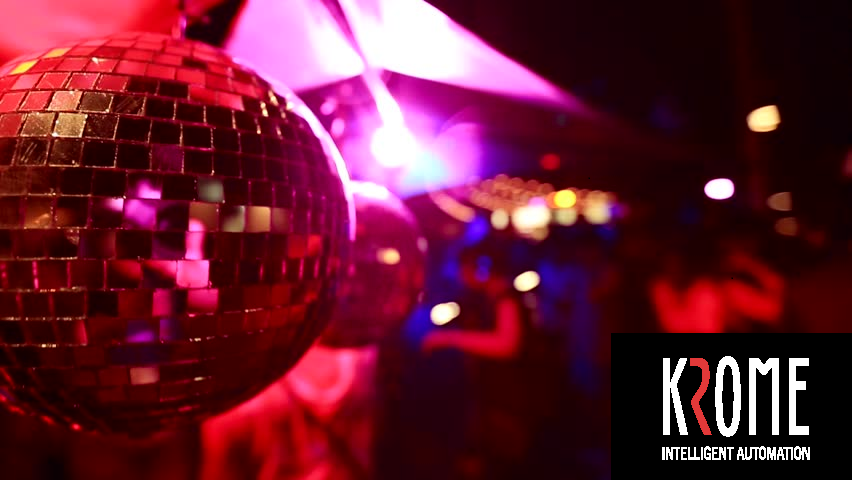 Millions of people celebrate Christmas every year with their own unique essence.With these fool-proof pointers anyone can host an unforgettable Christmas part.  So, remember to start your shopping now, send out all the invites and have fun as you doll up your home for the Christmas Party no one will forget!
Warm holiday greetings,
Team Karpntree and Atom Interiors